Fuse Release Date News: Fuse the game is coming out May 28 in the US, May 31 in the UK and Europe, according to EA and Insomniac Games today.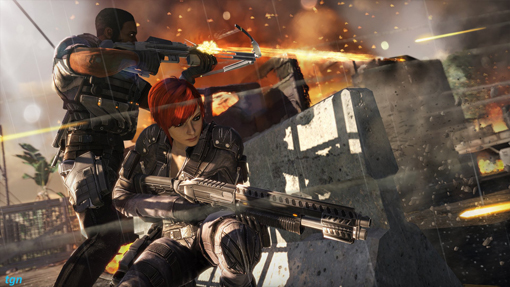 A new Fuse release date was announced today, following EA and developer Insomniac Games having pushed back the four-player co-op PS3 and Xbox 360 video game.



Fuse will come together for the first time on May 28 in the United States, while the UK and Europe will get their hands on Insomniac Games' first multiplatform title on March 31.

"Insomniac Games is known for delivering best-in-class weaponry that breaks the mold of traditional video games – and Fuse is no different," said Insomniac Games CEO and founder Ted Price

"These Xenotech weapons further the innovation players will find in this unique, action co-op shooter," he said, talking about the elite, covert agents in the co-op driven plot. "We can't wait to bring Fuse, our first multi-platform game, to gamers worldwide this May."

Fuse was originally slated for March, but was delayed earlier this year to spring 2013. Since the game's release date is now two months away, players still have time to pre-order Fuse to unlock special armor and weapon customization for each of the game's four elite agents.

These weapons, according to EA, can be used to bolster their characters' respective arsenals through increased damage on all one-handed weapons.

Insomniac had originally developed Fuse as a PS3-exclusive under the title Overstrike. However, Xbox 360 gamers will also be able to enjoy the Ratchet & Clank developer's video game expertise when the May release date rolls around.