CoD Black Ops 2 DLC News: Call of Duty: Black Ops 2 zombies are included in the price of the Revolution map pack DLC, which is now available on the PS3 and PC.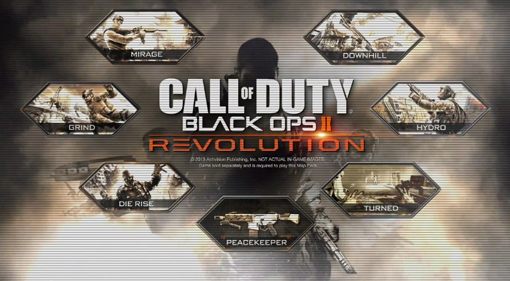 The CoD Black Ops 2 Revolution DLC release date for the PS3 and PC has finally hit after a month-long Xbox 360-exclusivity.



This Call of Duty map pack includes four new multiplayer maps, one new zombies map, and an additional CoD Black Ops 2 zombies mode called "Turned."

"Revolution is packed with a ton of fun," said Treyarch studio head Mark Lamia. "[It's] a wild ride, and we're excited for Call of Duty fans to start playing."

"We worked incredibly hard to deliver the most expansive DLC offering in our studio's history: from four maps in exciting and dynamic new locations like skate parks and ski slopes, to being able to play as a zombie, and a new bonus weapon in multiplayer.

How much does CoD Black Ops 2 Revolution DLC cost

The six-piece Cod Black Ops 2 Revolution DLC costs $14.99 on both the PS3 and PC, and Activision is of course promoting the discounted "Season Pass" for the price of $49.99. That season pass includes all four DLC packs and the Nuketown Zombies map.

The four multiplayer maps provide a healthy dose of variety. There's the Pakistan hydro-electric plant-set Hydro, the Venice Beach-front located Grind, the French Alps ski resort Downhill, and the China desert-set Mirage.

You can watch the CoD Black Ops 2 Revolution DLC trailer below to preview what's included in the map pack to see if it's worth the $14.99 price or the cost of a Season Pass.