Redbox Instant Beta Xbox 360 News: Microsoft has announced that the Redbox Instant beta for streaming movie and TV show will land on Xbox 360 exclusively at first.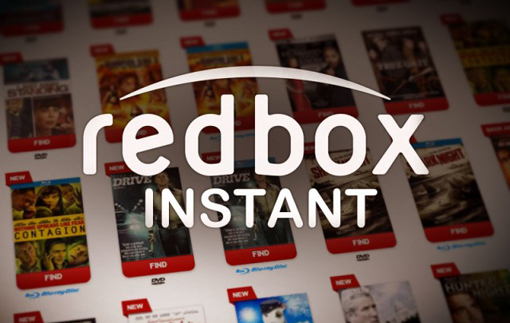 The Redbox Instant beta is coming to the video game industry's favorite green box, Xbox 360, 'very soon,' revealed Microsoft today.



"If you are currently a Redbox Instant beta participant, you'll receive an email with a unique code to access the app on Xbox 360 in the coming days," said Xbox Live director of programming Larry Hryb, who goes by the gamertag Major Nelson.

Wondering how to enter the Redbox Instant beta? Get in on the movie and TV show streaming service by requesting a beta entry from the company on

its website

.

Redbox Instant price

Like the Xbox 360 Netflix app, Redbox Instant isn't completely free. Sure, downloading the widget doesn't cost any money, but there's a subscription attached to streaming content.

A Redbox Instant subscription package, priced at $8 per month for DVD or $9 per month for Blu-ray, combines four one-night credits for the latest movie releases at Redbox kiosks and unlimited access to movies via the streaming service.

Redbox popularly rents DVD movies for $1 per night, so the four one-night credits included in the DVD package mean that the unlimited streaming theoretically costs $4.

The Redbox Instant Blu-Ray package is an even better deal because a Blu-Ray disc from the kiosk costs $1.50 per night. At a value of $6 for the discs, that means the remaining theoretical price of the streaming service is just $3 per month.

Interestingly, the Xbox 360 Redbox Instant app will also let users buy and rent new releases without the aforementioned subscription.

Xbox 360 streaming requirements, release date

Xbox 360 movie fans should know that the Redbox Instant beta is locked behind the Xbox Live subscription fee - that's in addition to the $8 or $9 per month for Redbox Instant.

Be that as it may, Hryb broke the news that Xbox 360 will be the only gaming system with a Redbox Instant by Verizon app during the service's inception.

"Xbox 360 is the exclusive gaming console launch partner for Redbox Instant by Verizon," he said.

PS3 owners will have to wait for Redbox Instant by Verizon, kind of like they did for the year-long hiatus between Netflix apps.