Wii Mini News: A Nintendo Wii Mini leak by Best Buy had Nintendo red in the face. Now the company has confirmed its miniature red-colored console.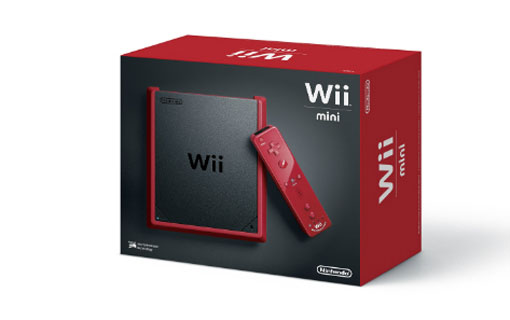 The Wii Mini has been confirmed by Nintendo with a Dec. 7 release date, and so far it's only coming to Canada.

Nintendo says that the suggested retail price of the smaller Wii Mini is $99.99. It'll come in matte black with a striking red border, and a red Wii Remote Plus and red Nunchuck controller.



"Wii Mini is a great gift for the holidays that brings everyone in the family together to play," said Nintendo of Canada vice president and general manager Ron Bertram. He finished off his statement with a pun, saying, "Wii Mini has a mini price, but it's all about big fun."

Wii Mini tech specs

Of course, the sub-$100 Wii Mini vs the original Wii does come with some drawbacks in terms of tech specs. Being touted at family-friendly, it doesn't have Internet capabilities, which means no worrying about plugging in friend codes on the Wii Mini.

Also, when compared to the original Wii, the Wii Mini cannot play Nintendo GameCube games. The six-year-old original console can do that, and so can the

new Nintendo Wii U

.

Nintendo hasn't said whether or not the Wii Mini will make its way down from Canada, and has explicitly stated that "Wii Mini is available exclusively in Canada during the holiday season."

Gaming Target will update this story if Nintendo reveals more information about where the black-and-red $99.99 Wii Mini is headed next.