CoD Black Ops 2 News: Call of Duty Black Ops 2 release date is November 13, but you can see what it's like to open up the Care Package collector's edition of the game now.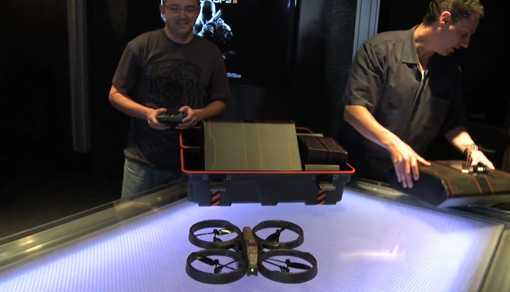 CoD Black Ops 2 Care Package Edition marks the return of the Prestige level collector's edition, and, as you'll see in this YouTube video, the Xbox 360 and PS3 versions are complete with a remote controlled Drone. That drone tacks on an extra $100 to the price tag of CoD Black Ops 2 Hardened Edition, so pay close attention to this unboxing to see whether or not it's worth the extra cost.



Developer Treyarch had studio head Mark Lamia and game design director David Vonderhaar perform the ceremonial first unboxing of CoD Black Ops 2 Care Package Edition. In addition to test flying the remote controlled Dragonfire Drone, which Lamia says was included because it's "something we wanted ourselves," the duo also explores the rest of the extras also included in the Hardened Edition.

This Care Package Edition unboxing video lasts more than five minutes and is embedded below. Check back for more CoD Black Ops 2 news between now and the game's November 13 release date.