MGS: Ground Zeroes News: MGS: Ground Zeroes was shown off at a Metal Gear 25th Anniversary event in Tokyo which looked at Solid Snake's past and future.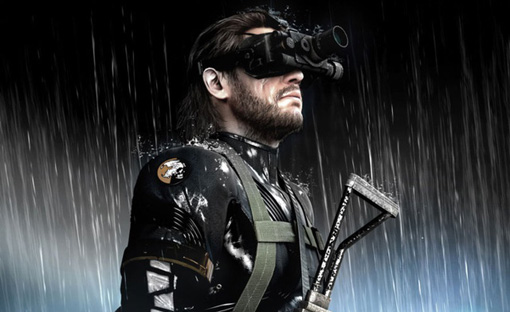 Metal Gear Solid: Ground Zeroes was demoed at the Metal Gear 25th Anniversary event in Tokyo, giving lucky reporters a taste of the FOX engine and open-world gameplay helmed by Solid Snake. The best account of the closed-door MGS: Geound Zeroes demo comes from GameSpot, which says the reveal lasted 20 minutes.



In that time, Metal Gear creator Hideo Kojima demoed gameplay that involved Solid Snake tried-and-true stealth moves as well as a hint at open-world gameplay. "We should also mention that the demo gave out a sandbox open-world vibe," says GameSpot associate editor Jonathan Toyad. "The military base itself felt expansive and huge, and Snake can summon a helicopter to bring him around as well as drive a jeep to go from point A to B."

Since Kojima said that he wants to put a new spin on the stealth genre with MGS: Ground Zeroes, open-world gameplay would make sense. Also, according to the GameSpot account, he states that the FOX engine that's running Metal Gear Solid: Ground Zeroes was designed for PS3 and Xbox 360 in mind, but left the door open for next-gen consoles.

You read read the entire write-up about Metal Gear Solid: Ground Zeroes at GameSpot. Hopefully we'll get more details about where Solid Snake is headed next at upcoming trade show PAX 2012.