Hitman: Sniper Challenge PC News: Snipe your friends with the click of a mouse with Hitman: Sniper Challenge, now available to PC gamers.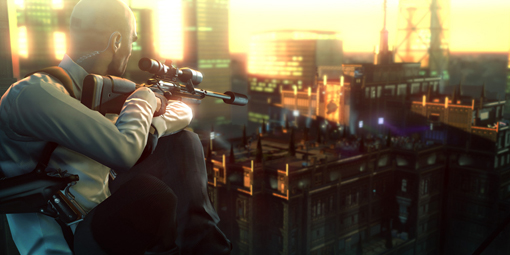 To hold everyone over until the still-distant Hitman: Absolution release date this November, Square-Enix and developer IO Interactive released the standalone Hitman: Sniper Challenge to any gamer who pre-ordered full game through GameStop. That was good news to anyone who owned a PS3 and Xbox 360, as Hitman: Sniper Challenge came out in mid-May. PC gamers, on the other hand, haven't been able to play this sniping extra until now.

The good news is that PC gamers who pre-order the game through GameStop can download and install it right now, and they'll be automatically entered into monthly drawings for prizes. An online leaderboard will also allow players to compare their sniping abilities, keeping the stakes high through the launch of Hitman: Asboltuion.

In North America, the top sniper at the time of Hitman: Absolution's launch will win a trip for two to Copenhagen, Denmark, where he or she will meet with the Hitman development team and have their likeness incorporated into the next Hitman game. Monthly prizes will include:

August


Trip for four to Major League Gaming (MLG) Fall Championship in Dallas, TX. This takes place on November 2-4, 2012, including travel, accommodations, tickets to the event and a backstage VIP tour.


September


Winner and a friend travel to San Diego to spend a day at a gun range learning to shoot weapons with an ex-Navy Seal sniper instructor


October


High-end Alienware gaming PC with accessories


Square Enix plans to show off the PC version of Hitman: Absolution for the first time at Gamescom 2012 in Cologne, Germany. What do you think about Hitman: Absolution and the Hitman: Sniper Challenge? Tell us in the comments below.