Darksiders 2 News: See the production video for Darksiders 2's "The Last Sermon" live-action trailer for the Xbox 360, PS3, PC game.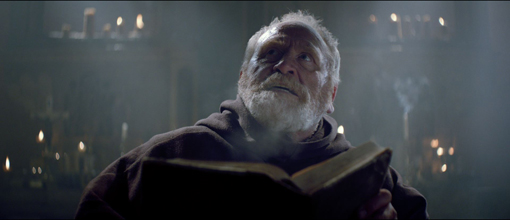 This Darksiders 2 trailer goes behind-the-scenes for "The Last Sermon" live-action video that THQ put together, and it proves that the company is putting some serious money behind the action-adventure game's marketing budget. That's good, because if there's one promising game within THQ's dwindling lineup, its Darksiders 2 for the Xbox 360, PS3 and PC.



The cast in this Darksiders 2 live-action trailer includes James Cosmo (Jeor Mormont from Game of Thrones) and they traveled to the middle of Czech Republic in a small town called Uherce. Of course, the town had negative degree temperatures, but that just made the trailer's atmospherics that much more perfect.

"Our job is to launch the game with as much fanfare and scope as we possibly can," said a THQ rep in the behind-the-scenes trailer, again, cluing us in on the big bet that THQ is making on Darksiders 2. We'll know if they bet pays off when the Darksiders 2 release date gets here on August 14, 2012. Considering the fact that there's going to be a summer lull and Darksiders 2 and Sleeping Dogs will be the first games to break that calm, there's a good chance it'll be a hit by default.

Enough analysis, here's the Darksiders 2 behind-the-scenes trailer followed by the live-action trailer.