Tomb Raider News: Tomb Raider will be demoed at ComicCon along with a panel starring new Lara Croft voice actress Camilla Luddington of Californication, True Blood.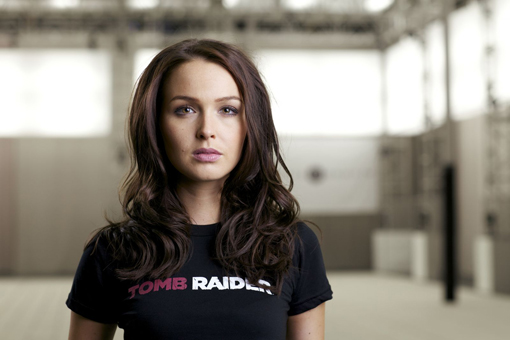 Tomb Raider voice actress Camilla Luddington will be at ComicCon 2012 on Saturday alongside demos of the 2013-bound game over the weekend. The English-born actress was chosen as Square Enix's new battered and bruised Lara Croft and has been in Showtime's Californication and HBO's True Blood previously.



"This has been one of the most important jobs for us to get right," said Darrell Gallagher, head of studio at Crystal Dynamics "This Tomb Raider game is very different to any other and we are demanding far more from the voice and performance acting than ever before as we take the franchise in a new direction."

The Nerd HQ and ComicCon panel in San Diego has a start time of 12 pm on Saturday and lasts until 2 pm. The address for the two-hour Tomb Raider panel, if you happen to have ComicCon tickets, is Block No 16 Union and Spirits, 344 7th Avenue.

In addition to Camilla Luddington, the Tomb Raider panel will be hosted by Chuck's Zachary Levi, Karl Stewart (Tomb Raider global brand director) and John Stafford (narrative designer). A bonus lithograph (that you can get signed) will be given to attendees of the panel.

If you can't make it to the demo out in San Diego, see the game's and claim your lithograph, the Tomb Raider release date is March 5, 2013. That's a long wait, but the game looks like it'll appeal to anyone longing for a Nathan Drake-style adventure title on the Xbox 360, PS3 and PC.

In the meantime, Gaming Target will update you on the ComicCon panel happenings and even post video following the show.