E3 2012 News: PS3 gamers rejoice, God of War: Ascension marks the console return of Kratos in a prequel that includes multiplayer.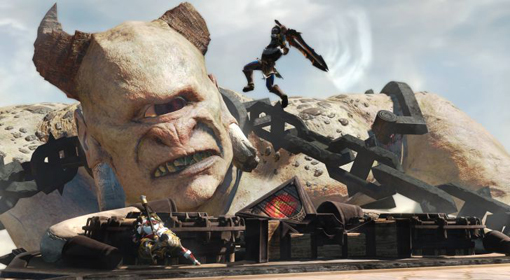 The God of War: Ascension trailer from the Sony E3 2012 Press Conference continues with the story of Kratos through a PS3 prequel that focuses on his mortal-to-demigod transofmration. GoW: Ascension has another transofmration in the works. This previously single-player-only series will suport multiplayer for up to eight players.



God of War: Ascension multiplayer frees players from the shackles of single-player, but doesn't do without a campaign mode. Multiplayer a separate mode. Warriors also have the freedom to help each other defeat hordes of mytholigical enemies or battle each other in this bloody 2013-bound PS3 game.