E3 2012 Xbox Press Conference: The E3 2012 Microsoft Press Conference is almost upon us. See the predictions that Howard has made before we deliver you the news on location in LA.





Microsoft Xbox's E3 2012 Press Conference kicks off this morning, and while most people have already written it off as uneventful even before it's gone down, here's what I hope will convert those of little faith.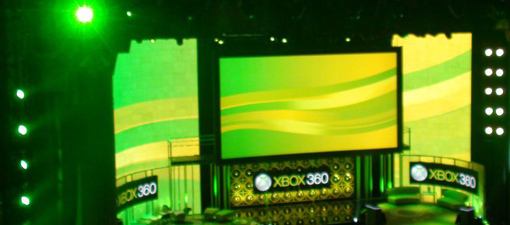 The highlight of the year for all gamers is upon us: E3 (Electronic Entertainment Expo). As per usual, there is always so much speculation, as to what will be announced and what visitors will be able to get their hands dirty on. Let's face it, 50% of the expo is the pre-E3 buzz that surrounds it. The real meat of the E3 is made up of the ?big three? press conferences which will be kicking off the event: Microsoft's and Sony's on the eve of the show, and Nintendo's just hours before gamers kick those doors down.



Given the vast array of speculations surrounding this year's E3, I decided to split it up into various sections. Seeing as Microsoft and its Xbox brand will start the proceedings I'd like to turn my attention to this conference first. Microsoft's approach to E3 usually combines stage demos of popular core games with a touch of casual fare just for good measure. Here's what I think will or could be in store for us.

The big question on everyone's mind is whether or not Microsoft will shed any light on their next-gen console, whether it's called Xbox 720 or stick with the codename Durango. Obviously, as the Wii U is touted to be the trending topic of E3 2012, I expect at least a mention of the first details of the Xbox 360's successor. What these details will consist of is impossible to predict, but my best bet is that Microsoft will drop a few minor specs in an attempt to outshine Nintendo's Wii U unveiling. The company could even go as far as announcing an Xbox 720 release window to up the ante even more.

Some Unreal 4 Engine images were released recently so we could also see Epic providing some "test footage" built on the new engine. This too would cast an extremely obscure shadow over the the Wii U's graphical performance this year, which has been slammed for being only minorly more powerful than current-generation Xbox 360 and PS3 consoles.

You can count on new Xbox 360 multimedia applications and more top heavy Kinect integration just like last year. There is talk of the announcement of a brand new Kinect that will actually deliver on the promises made when it was first announced.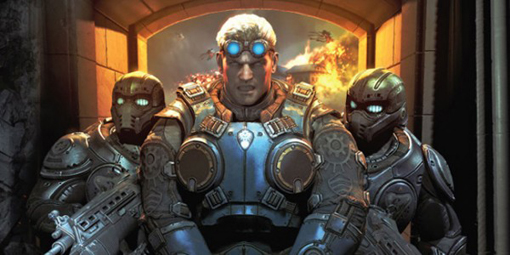 As far as games go there are two confirmed titles. Halo 4 is a no brainer and, although it will most likely be met with sighs of agony, it will most likely come with some form of Kinect integration. The second game, just confirmed for the Microsoft conference is a brand new Gears of War game, Gears of War: Judgment. Images from July's edition of Game Informer have been posted online depicting another installment in the franchise (see images below). At present no real information has been released although Epic Games' president, Mike Capps, has revealed that People Can Fly is involved. Based on the baby face images of Baird and Cole it looks like we'll be treated either to a prequel set in the Pendulum Wars era or an MMO in some shape or form. Whatever it is, it's Gears and we'll love it. A teaser trailer is likely. A full demo may be asking too much, but if anyone is listening, please hear my call.
What surprises could Microsoft have up its sleeve? There is a real possibility that Infinity Blade Kinect will at long last be revealed. It's no secret that this franchise was originally intended for Kinect, only to later be abandoned in favor of an iOS version. Given the sheer success of both Infinity Blade games Microsoft would be insane not to milk that cow.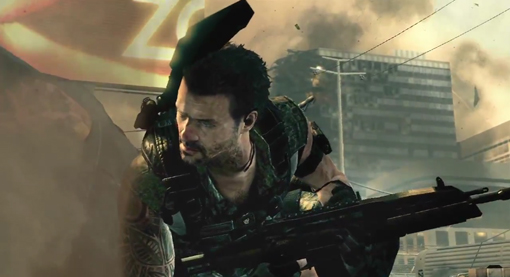 Another rumor which has been rife on the internet over the last few days is that Activision will most likely be showcasing exclusive gameplay for Call of Duty: Black Ops 2 during the conference. This poses a bit of a problem for Microsoft as they will need to juggle between 343 and Activision this year rather than focusing on one specific, eagerly anticipated game.
Last but not least, Microsoft must provide details of the anticipated Mass Effect 3 ending related DLC. If EA wants Mass Effect to go down as one of the greatest trilogies in history they need to nip this one in the bud and there's no better place for them to do this than use Microsoft Xbox's E3 2012 Press Conference to do that.
Obviously Microsoft doesn't really need to stretch too far to impress us with unexpected announcements but the mere thought of the Wii U overshadowing them makes me think that its press conference won't be as vacuous as most people are making out. Here's hoping Microsoft pull out their full arsenal next week in an attempt to prevent their rivals from getting the upper hand at E3 2012.