Dead Space 3 News: Dead Space 3's release date isn't until March 2013, but new screenshots of the still-unannounced Xbox 360, PS3 and PC game.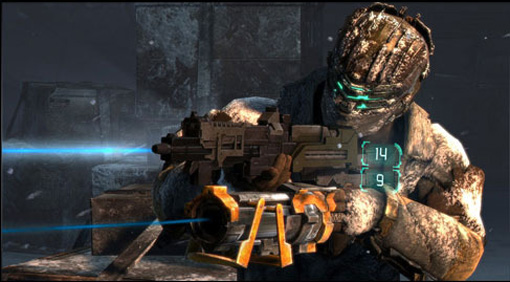 Dead Space 3 sees the first actual in-game screenshots surfacing online via All Games Beta. These confirm the rumors that the game will indeed take place on a frozen planet.

The screenshots come hot on the tail of the first image and logo revealed yesterday and all appear legit, as they have been traced back to files on the game's official site. The images feature the series protagonist Isaac Clarke, his all-new co-op partner John Carver and give us some insight into the new enemies they will be pitted against.



We got our very first glimpse of Carver when he appeared in a Dead Space animated teaser (see below) which featured on the game's official website earlier this week. It appears that Isaac and Carver will be teaming up if the images are anything to go by. This confirms previous rumors that the game would feature drop-in, drop-out co-op gameplay.

If you look closely at the necromorph screenshot, we see two sets of hands so we could well be seeing even further genetic mutation this time round. Not only that, it looks like we could be up against some human survivors on the planet too. From where Carver is aiming I don't think humanity will be lasting much longer on this planet. We also see Isaac dual-wielding weapons and even see him mask free, sporting a Daniel Craig beard. Nothing better than that for the franchise's new sub-zero setting.

The screenshots don't spell out a Dead Space 3 release date, but EA intends to release the game in the current fiscal year ending March 31, 2013. We will be hearing more from the Dead Space 3 camp next week at E2 2012, no doubt.