SpyHunter News: SpyHunter gameplay trailer for PS Vita and Nintendo 3DS demos the graphics for the series' 30th anniversary and official revamp.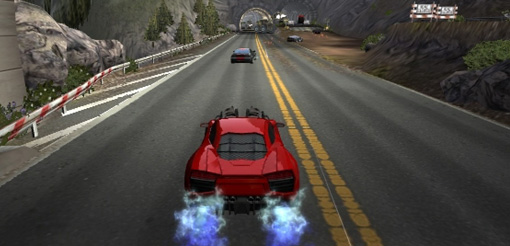 SpyHunter is celebrating its 30th anniversary and, in in doing so, a new trailer for the revamp of the classic top-down arcade car combat franchise has been released by Warner Bros. Interactive. 30 years - how old does that make me feel?

The game will be screeching onto both the PS Vita and Nintendo 3DS this fall under the development of English-based studio, TT Fusion, famous for numerous handheld Lego franchise games.



Just as in the original, we'll get to take the G-6155 Interceptor supercar for a spin, causing mayhem in a wide array of combat missions. The vehicle boasts its more than familiar Knight Industries gadgetry, only this time round the game will feature an all new unmanned aerial support drone in our arsenal for even greater mass destruction. To top this off, the seamless speed boat and 4X4 transformation functions, first introduced in the 2001 enhanced remake, make a welcome return, allowing for both water and off-road carnage.

According to Samantha Ryan, Senior Vice President of Production and Development for Warner Bros. Interactive Entertainment, ?SpyHunter's classic gameplay has been upgraded to give PlayStation Vita and 3DS players a new, adrenaline-charged experience. Gamers now have more choice in the transformation and customization with greater hand controls, brilliant graphics and enhanced action cameras.?

The last SpyHunter game was 2006's lackluster ?SpyHunter: Nowhere to Run,? which had originally been planned as a tie-in to a Dwayne ?The Rock? Johnson movie of the same name before that fell into development hell. As the announcement trailer released today shows, no actual in-game footage we can only hope that TT Fusion have set their heights considerably higher. With E3 2012 right around the corner, expect more details on the reboot next week.

TT Fusion may also reveal more information at E3 2012 next week on their upcoming Wii U and 3DS game LEGO City Stories, described as a sandbox-style action adventure. It is also slated for a 2012 release, and, unlike most other TT LEGO games, is not based on another company's licensed IP. The game was officially announced at last year's E3, as Wii U is set to take the centre stage again at this year's event, it is highly likely LEGO City Stories will make an appearance in some shape or form.