PC, Xbox 360, PS3 News: XCOM: Enemy Unknown is safe, but the release date for XCOM, the first-person shooter has been delayed into next year, says 2K Games.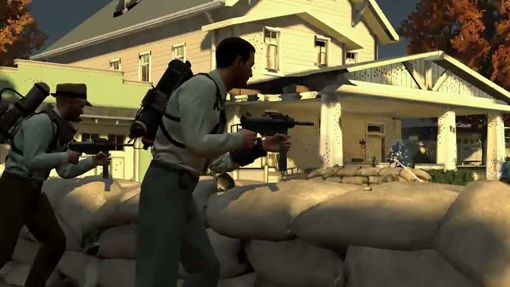 While the XCOM: Enemy Unknown release date is still on track for this fall, publisher 2K Games has announced that XCOM, the strategy-based first-person shooter, has been delayed until the ?fiscal year 2014.? That translates to somewhere between April 2013 and March 2014 - probably closer to the former since it was originally scheduled to come out this year in 2012. Thankfully, we can report that XCOM is still coming out for Xbox 360 and PS3 in addition to the PC. Given the fact that the XCOM has been a PC-only franchise, it's good to know that the home console versions weren't sacrificed in an effort to produce the game on the more familiar PC only.



The delay appeared at the very end of the fiscal earnings report for Take-Two Interactive Software, the parent company of 2K Games. It simply read: ?2K Games now expects to release XCOM, its shooter version of the franchise that is in development at 2K Marin, during fiscal year 2014.? It's interesting that the report has to qualify which game is being delayed with ?XCOM, its shooter version of the franchise...? each time it prints the name. It would've been easier to give this spin-off FPS game the subtitle and the more traditional sequel XCOM: Enemy Unknown a more straightforward title.

XCOM is the second delayed game that 2K Games has seen fall into 2013. Last month, the company's other first-person shooter, the highly-anticipated

BioShock Infinite, saw its release date

delayed to February 2013. Hopefully we'll have a specific release window for XCOM, the first-person shooter, by the time E3 2012 rolls around.