Hitman: Absolution News: Hitman: Absolution's release date is Nov 20, but pre-ordering on Xbox 360, PS3 or PC gets you to bonuses from Amazon, Best Buy, Walmart and GameStop.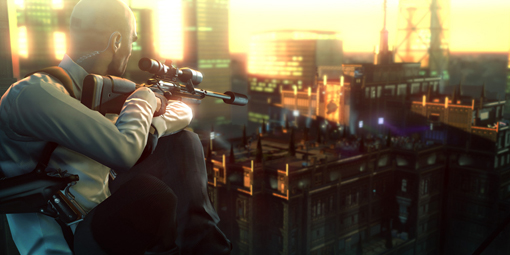 Hitman: Absolution is a game we're really looking forward to, but between now and its release date is E3 2012. To overcome this distraction, the stealthy Agent 47 and his co-conspirator, Square Enix, are rolling out the details for the Hitman Absolution's pre-order bonuses right now. In their sights are the big four - Amazon, Best Buy, Walmart and GameStop.

Ordering Hitman: Absolution from Amazon entitles you to a pre-order bonus of the High-Tech Suit and Bartoli custom pistol. The suit translates into 50% increased armor and the gun adds to Agent 47's precision with a sight and silencer.



Best Buy, meanwhile, dresses pre-orders in the Public Enemy suit and arms them with the Bronson M1928 submachine gun. The digs make their Agent 47 look like a stylish gangster and his piece similarly echoes that era look with a classic high-fire-rate submachine gun.

Walmart rounds out the Hitman: Absolution pre-order bonuses with the High Roller Suit and the Krugermeier 2-2 Pistol. As you might expect from the name, this pre-order bonus forces Agent 47 to put on a fancy tuxedo, accessorized with an an accurate, reliable and stealth weapon with a built-in silencer.

Not to forget about

GameStop's Hitman: Absolution pre-order bonus

, as you may recall from an earlier news piece, the retailer it outfitting Agent 47 with a different kind of incentive. Pre-ordering the game through GameStop entitles you to the downloadable Sniper Challenge, which you can learn more about from the YouTube trailer below. Being able to demo Hitman Absolution and its Glacier 2 engine before the the game's far-away November release date is certainly a perk above the dress codes (pun intended) that come with the Amazon, Best Buy and Walmart pre-order bonuses.