Halo 4 Release Date News: News of the Halo 4 release date for Xbox 360 brings just as many questions as answers.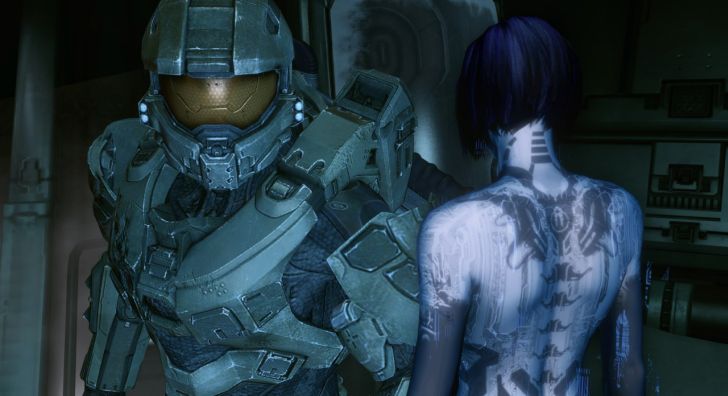 Halo 4 finally has a release date: November 6, 2012. This sequel and start of a new trilogy will bring Xbox 360 owners the second Master Chief-helmed game in the Halo franchise - the first two were on the original Xbox. But, even with the news of the official Halo 4 release date, we're still left with a bunch of questions before the game launches this fall.



Halo 4 release date competition

With November 6 confirmed, the new Halo 4 release date means that Microsoft is going to be launching the Xbox 360 game in a crowded field and it'll likely be flanked by multi-console juggernauts like Grand Theft Auto 5 and the still rumored (but nearly confirmed) Call of Duty: Black Ops 2. Both of these highly-anticipated games don't have official release dates like Halo 4 does. However, a developer's resume suggests that GTA 5's release window is October 2012, while the rumors that surround CoD Black Ops 2 point to either a November 13 or a November 6 release date, either a week after or right on top of the Halo 4 release date.

Halo 4 and Master Chief are entering into a different environment than the franchise and lead character did in preparation for Halo 3. That trilogy-ending came out in 2007, when PS3 market penetration was much lower and Call of Duty wasn't the fastest-selling franchise in entertainment launch history year after year. There are a lot more FPS games gunning for the ?sales king of the hill? prize in 2012.

Halo 4 in the hands on developer 343 Industries

The good news is that, as Microsoft was quick to point out in its Halo 4 release date press release, Master Chief is ?one of the most popular characters in gaming history,? according to Fast Company. That's true, but this leads us to another pressing question: How well will new developer 343 Industries handle the franchise vs. Halo creator Bungie. 343 Industries did put together a video regarding the enhancements that the new team is making to the game and its lead Spartan. There's an

intense focus on the Master Chief character and his background

this time around. 343 Industries seems to have made smart enhancements to the

Master Chief armor

without straying too far from what Halo know and love. Only time will tell if the new balance of armor and weapons in Halo 4 campaign mode and multiplayer is the perfect blend that previous games had to offer.

Halo 4 is in for a tough fight

Of the two questions (the Halo 4 release date being so crowded and developer 343 Industries being in charge of the game), the release date may be the biggest sticking point for gamers. In fact, most casual Halo players may never know the difference between 343 Industries and Bungie. The developer name before the title screen will be the only different for them. So, the question that remains is: Will people eschew the CoD game (or another title they regularly buy annually) or buy Halo 4 in addition to their usual collection in an ailing economy? Halo 3 generated $170 million in its first day in the U.S., making it the biggest consumer product launch of all time in 2007. Five years later, PS3 has almost caught up to the Xbox 360 here in the U.S. and Halo 4 remains a Xbox 360-exclusive in a world where Microsoft and Sony's next console are awaiting announcements and where multi-console games rule the charts. It's safe to say, Halo 4 is going to be a success, but in for a tough fight to be on the record-breaking sales leaderboard.

Let us know what you think in the comments

and stick with Gaming Target for more news about Halo 4, its release date and the competition it faces on Xbox 360 and in the gaming industry in general.