CoD XP 2012 News: CoD XP 2012 in Los Angeles hasn't been announced yet, but that hasn't stopped KontrolFreak from holding a contest before Activision delivers the news.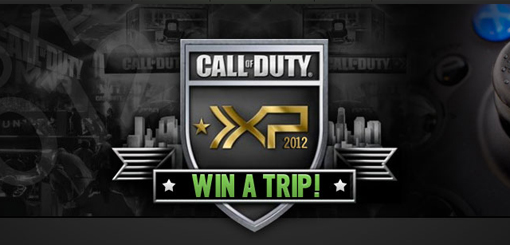 Call of Duty XP, the paintball and juggernaut sumo-filled convention for fans of the leading FPS, is coming back to Los Angeles in 2012, or at least accessory company KontrolFreak is really, really hoping that it does. The analog stick modding company is so sure of CoD XP's return that it's holding a contest for the expected, but still unconfirmed event before Activision makes an official announcement. Previously, Call of Duty's publisher felt like a second CoD XP outing was ?inevitable? and expressed interest in hosting it at more locations besides Los Angeles. The first part of that plan is what KontrolFreak is predicting through its contest.

KontrolFreak is holding the contest for the presumptive CoD XP 2012 to ?celebrate the end of Prestige product line.? That's a series of non-slip analog stick add-ons for Xbox 360 and PS3. In exchange for dropping your name and email into the forms on this contest page, the company will enter you into its sweepstakes for tickets and airfare to Call of Duty XP 2012. Of course, the fine print on tab reveals a footnote that reads: ?*Contingent upon COD XP 2012 taking place. If the event does not occur, the winner will receive the cost of a COD XP 2011 ticket ($150) and a $250 airfare voucher.?

The prize, if everything goes according to plan, consists of a ticket to CoD XP 2012 and up to $600 in airfare to get there. The contest touts that the event ?takes place in sunny Los Angeles for two full days,? and while no hotel information is provided, the fine print also mentions that ?travel for prize winner must be coordinated at least four weeks prior to the Call of Duty XP 2012 date.? Maybe there's more to come?

KontrolFreak hasn't gotten back to Gaming Target on what it does and doesn't know about a potential CoD XP 2012 or expected dates for the fan-filled convention. However, last year's CoD XP took place in Los Angeles on September 1 and 2. It included a $1 million multiplayer tournament, free Hardened Edition of MW3, closing concert by Kayne West and the aforementioned paintball and juggernaut sumo wrestling. We could speculate that the same sort of set up is in store for CoD XP 2012, but then we'd be doing exactly what KontrolFreak is doing - guessing.