Halo 4 News: The Halo 4 release date isn't until the holidays, but that doesn't mean we're not obsessed with this trailer about what Master Chief's new creators ar

Halo 4 trailer video is below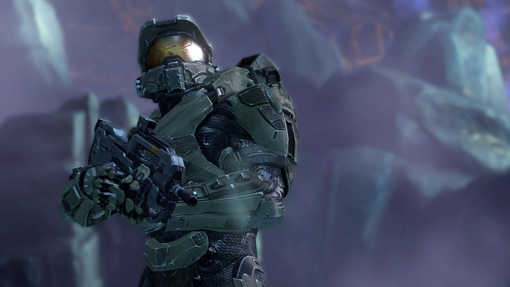 Halo fans hoping for a new Halo 4 trailer and
screenshots
were pleasantly surprised this week when Microsoft released gameplay footage
and
commentary from the Halo 4 team. The video, titled ?Making Halo 4: First Look,? features the new franchise developer 343 Industries, which has taken over for longtime Halo creator Bungie. Bungie's last game was Halo: Reach for Xbox 360 before becoming an independent company.
Although you'll see familiar faces in this 343 Industries video, like franchise director Frank O'Connor, the team is newly minted and therefore faced with a monumental task. Art director Neill Harrison put it best by saying ?We're working in the constraints of what makes Halo ?Halo,' but trying to make every aspect of it bigger and better.? Here's how they're doing it.
Master Chief To The Max
This four-minute Halo 4 behind-the-scenes trailer focuses a lot of its attention on Master Chief, the returning hero of the Halo trilogy. ?Most of the exploration that we've done on Master Chief has been done through other media outside of the game,? explains O'Connor. ?It's been done through comic books, novels. We wanted to put it squarely in the video game this time.?
Halo 4 Graphics and Gameplay in High Definition
With that plan in mind for this Xbox 360 game, 343 Industries says that it has gone to great lengths to make players feel empowered when the
Halo 4 release date
rolls around this holiday season. ?You're supposed to be this guy in this super suit and feel like a superhero in it,? according to Harrison. ?In order to do that, we wanted the armor to look and feel functional.? Additionally, he promises that all weapons, vehicles and weapons will been updated graphically.
Halo 4 Multiplayer
In addition to a more detailed Master Chief and revamped HD graphics, Halo 4's multiplayer is demoed in the video with two multiplayer built-from-the-ground-up maps: Warhosue and Wraparound. Halo 4 lead designer Brad Welch describes Wraparound as a ?looping area-type structure. Lots of vertically, up and down combat.? Warhouse, on the other hand, is ?an abandoned military base which has a giant mech being constructed in the center of it.? From the Halo 4 footage demoed, Wraparound seems fit for open, long-range combat, while the punny-named Warhouse comes off an ideal for close-combat gameplay.
The best part is that these maps aren't recycled - they're built from scratch for Halo 4 - yet the multiplayer will also be wrapped in some fiction. How ?story? there'll be in Halo 4's multiplayer remains to be seen. However, we're excited we'll will finally find out the reason that Red Spartans and Blue Spartans are fighting besides the scenarios dreamed up by Red vs. Blue.
Gaming Target
will have more news about Halo 4 as its release date of holiday 2012 nears.