News: The Last of Us trailer made its debut at the The Spike VGAs. Ellen Page did not. Check out game that marks the fourth franchise for Naughty Dog.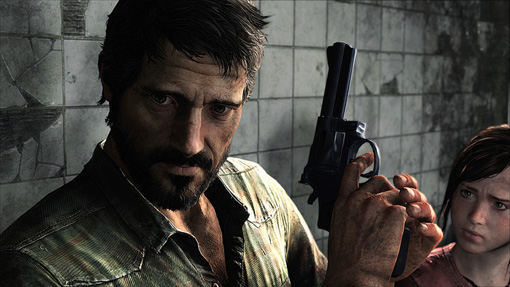 The Last of Us was the first of them - them being the Spike VGA game reveals this weekend. We knew that it'd be a PS3-exclusive game published by SCEA and of the survival horror genre, but we didn't know much more than that. It turns out that the gameplay and 28 Days Later-like plot is being developed by a team within Naughty Dog, a company that recently released PS3 blockbuster Uncharted 3: Drake's Deception.



The story for The Last of Us revolves around two survivors, Joel and Ellie. Sony describes Joel as a ruthless survivor, while Ellie is being touted as a brave young teenage girl who is wise beyond her years. The latter of the pair also looks and sounds a lot like actress Ellen Page. But, it's not - she's too busy doing Cisco commercials.

The two-minute trailer went on to YouTube shortly after the Spike VGAs this weekend and depicts a post-apocalyptic world that is infested with zombie or zombie-like enemies. So far, Sony only describes them as part of the population that has been decimated by a modern plague. But, as Joel and Ellie attempt to trek across the United States, the undead isn't the only thing they have to worry about. Abandoned cities are being reclaimed by nature and the remaining survivors are killing each other for supplies.

"We are excited to finally unveil The Last of Us, a project the team has been working hard on for some time," said Evan Wells, Co-President of Naughty Dog. "Naughty Dog's mission is to change the way people experience videogames. We are confident The Last of Us will take a leap forward in cinematic gaming and storytelling, providing gamers with an experience unlike anything else in the industry."

It'll be tough to fulfill the ?unlike anything else in the industry? claim because it feels as if a new zombie video game is released every month. Knowing the talented people at Naughty Dog and their success with Uncharted and after seeing the already captivating-look of the trailer, that normally-hard-to-deliver-on promise is still very possible.