CoD MW3 vs BF3 News: CoD MW3 vs BF3 sales numbers news here and one game day-one sales tops the other's one-week sales on the PS3, Xbox 360 and PC.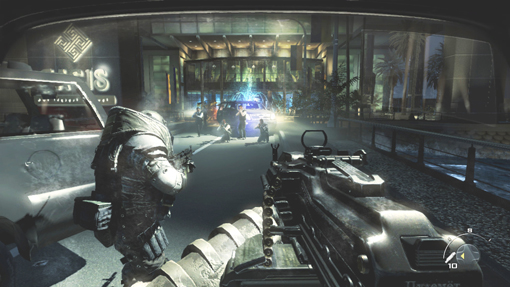 Call of Duty MW3 vs Battlefield 3 has been the biggest hyped FPS rivalry in years. That's because EA's BF3 actually had a chance to make an impact against Activision's CoD franchise, which has become, well, a sales juggernaut. So how did MW3 do vs BF3? While we don't have a direct comparison from the same time frames, we do have day-one MW3 sales figures vs one-week BF3 sales totals. That may seem completely unfair to MW3, but you only have to look at the numbers to see that it just makes MW3 seem all the more impressive.



The

day-one sales for Call of Duty MW3

amounted to an estimated

6.5 million units sold in 24 hours

and totaled $400 million in just two countries, the United States and the UK. While the 6.5 million figure doesn't compute to an estimated $400 million if you multiply 6.5 million by $60 per copy, you have to take the more expensive Hardened Edition into account - just in case you were about to make a crack about Activision's math being phony. You also have to take into account that MW3 released on the Nintendo DS at $30, which is considerably cheaper.

EA only provided us with the

one-week sales numbers for Battlefield 3

. Those numbers amounted to

5 million copies sold in a week

, and that's worldwide. The company didn't offer day-one sales figures or a dollar amount for the 5 million copies sold. However, EA did say that this was the fastest-selling title in the history of Electronic Arts.

So, there you have it.

BF3's one-week worldwide sales were record-breaking for EA, but they weren't even enough to match MW3's day-one totals in two countries.

Did Battlefield 3 make an impact? The sales figures figures seem to indicate no, it didn't make a significant impact, as Call of Duty once again holds the top entertainment launch spot, as it has in 2010 (CoD Black Ops) and 2009 (CoD MW3). However, it did more damage than, say, last year's Medal of Honor. That's something, right?

We'll have more MW3 vs BF3 sales figure comparisons when the one-week total for MW3 comes out in a few days. Hopefully they'll be the worldwide sales stats so that we can directly compare the two games and see how much of an impact BF3 did have or didn't have against the dominate FPS franchise.