DCUO News: DCUO for PC, PS3 is now officially F2P, dropping its monthly pricing structure for a tiered approach.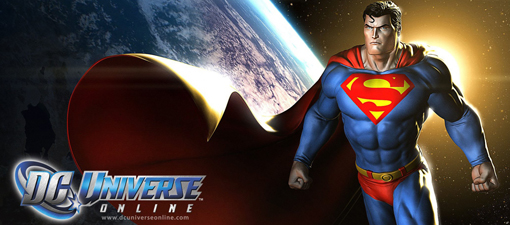 DC Universe Online is now free to play on both the PC and PS3, meaning that Sony Online Entertainment is finally making good on its promise to change over to the F2P model by October... two days late. We can let that slide or Sony can employ the help of DCUO superhero Superman to turn back time, as seen in the video below:



As Gaming Target reported last month, the pricing structure includes Free, Premium and Legendary options. Free allows you to create two characters, join a league and explore Gotham, Metropolis and all the current raids and alters. Premium requires spending $5 on any in-game item and bestows upon you more than the standard two character slots, extra inventory slots and high cash limits. Legendary basically mirrors the original monthly pricing of $14.99 and comes with all the DLC packs, more than 15 character slots, 80+ inventory slots, unrestricted league sizes and more.

It's not the Batman game we were looking forward to playing this fall and our MMO anticipating is leaning more toward the monthly fee-based Star Wars: The Old Republic. But now that Sony has lowered the barrier to entry to, well, FREE, will you give DCUO a try on the PC or PS3?