Max Payne 3 News: We know that the Max Payne 3 release date is scheduled for March 2012. Now we know what it looks like in action thanks to this first gameplay trailer.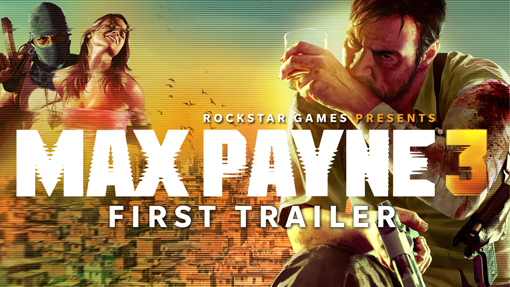 The first trailer for Max Payne 3 went live on YouTube this morning, explaining why the teaser images for this Xbox 360, PS3 and PC game featured both the well-known clean-cut version of Max Payne and a bald, pudgy-looking character. We were wondering about that little detail just last week, when news broke about Max Payne 3's March 2012 release date. Now, we can pair those sparse details with this gameplay trailer - which Rockstar Games notes is all derived from in-game footage.



In this short, minute-and-a-half trailer, we find him in Sao Paulo, Brazil and, no, he's not there ahead of the 2016 Summer Olympic games in neighboring Rio. Our favorite former NYPD detective left his troubled New York life behind for a new beginning: to work private security for a wealthy family in South America's largest city. Of course, ?merda hits the fan? when gangs attack and kidnap the Brazilian family. It forces Max Payne to shed some hair, some pounds and some bullets to bring them back and bring the perpetrators to justice.

The gameplay in this video depicts plenty of firefights in various places, from behind cover to the edge of a moving train. Most of the action is intense and fast-paced. In fact, there are only two short clips in which slow-motion is seen. Considering the slow-motion effect is a staple of the series, we expect to see a lot more in future gameplay trailers. And we're looking forward to it. The series is on a new generation of consoles and PC tech, so the new Max Payne is going to be able to echo the quality of current third-person shooters like Uncharted 3.

Comments on the reborn Max Payne 3 in this trailer?