News: In addition to showing off an Uncharted 3 gameplay trailer, Naughty Dog hosted a panel with game developers and voice actors at SD Comic-Con 2011.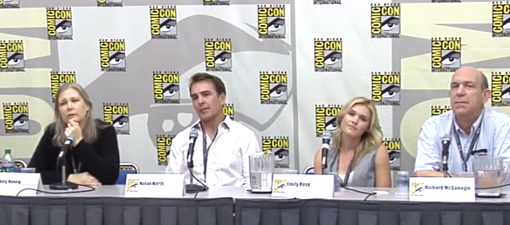 Developer Naughty Dog and the voice actors from Uncharted reflect on their work in the PS3 series. This Comic-Con 2011 panel, hosted by USA Today's Mike Snider, takes a look at a brand new trailer ahead of Uncharted 3's November 1, 2011 release date.



Clocking in at 45-minutes, this panel is worth watching for time-lapse video if the voice actors having to grunt their parts while dressed in motion-suits. Also, Nothan North's Portal 2 ?SPPACCCEEEE? line is hilarious. A condensed 9-minute version, which contains both of those memorable moments, is available

here

.