SDCC Top 10: Pinball FX2 is getting another Marvel makeover, and this time it's coming to Wii U, PS Vita, PC, and iPhones in addition to XBLA and PSN.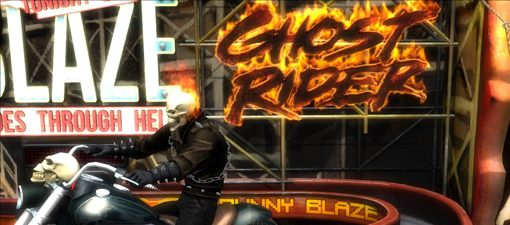 I reviewed Marvel Pinball for GamePro last fall and felt like Pinball FX2 got a great comic book-themed makeover for just $5. It came with four table themes: Spider-Man, Wolverine, Iron Man and Blade. Since then, developer ZEN Studios has expanded this affordable XBLA and PSN add-on with tables for Fantastic Four and a Captain America. At Comic-Con, the company went a step further, announcing an all-new series of pinball tables in Marvel Pinball: Vengeance and Virtue.



So far, a Nicholas Cage-less Ghost Rider table is the only confirmed skin. But we did find out that it'll be expanding its pinball wizard reach in 2012 to PlayStation Vita, Nintendo 3DS, Wii U, the PC and iOS and Android mobile devices.