News: Firmware update 1.11 for Call of Duty: Black Ops is the fix you need for those lingering audio issues in the PS3 version's Search & Destroy mode.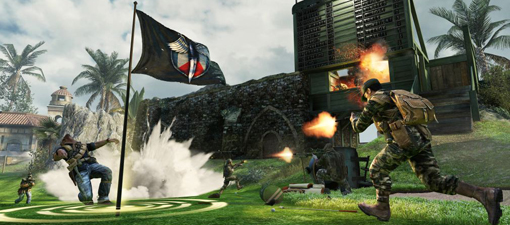 Just in time for the imminent launch of the Black Ops Annihilation map pack on PS3, the system's CoD Black Ops 1.11 patch went live today, bringing with it a number of under-the-hood fixes. There are the usual nondescript security updates and all of the required prep work to bring tomorrow's Annihilation DLC online. Most of the changes are not very exciting this go-around. However, there is one standout change in the game's audio that could alter your gameplay habbits.



Fans of the Search & Destroy multiplayer mode can now go back to covertly planting and diffusing briefcase bombs, minus the very obvious keypad sound effects. The person doing the code-cracking will still be able to hear the numbers being punched-in and a ?briefcase opening? sound effect will still be echoed throughout everyone's speakers. However, enemies won't get that blatant keypad heads-up like before - which is exactly how it worked in previous iterations of Call of Duty. We were never sure why Black Ops was different, so we're happy to report that developer Treyarch made the change, even if it took eight months to put into place.

The PC version, which is also receiving the Annihilation map pack tomorrow, recently received CoD Black Ops patch 1.12. That update includes increased modding options, a change to the way CTF is scored, improved screenshot stability and a number of security improvements. Look for our review of the PS3 and PC version of Annihilation, as the DLC goes live on the PlayStation Network and Steam, respectively.