E3 2011 News: King of Fighters 13 is coming to Xbox 360 and PlayStation 3, while a Devil Survivor sequel is on the way for Nintendo DS.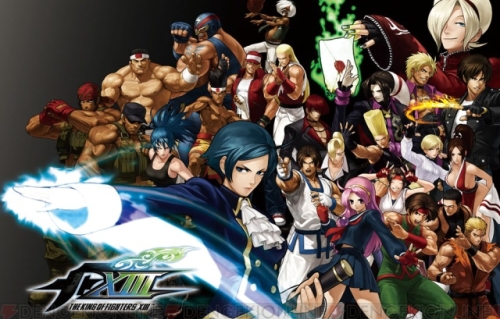 The King of Fighters XIII
and
Shin Megami Tensei: Devil Survivor 2
will be localized for release in the North American market, Atlus USA announced at E3 2011 earlier this month.
The more surprising announcement, by far, was that Atlus USA will be publishing the North American PS3 and Xbox 360 ports of The King of Fighters XIII, originally released in Japanese arcades in July of 2010 by SNK Playmore. KOF XIII's original developer, SNK Playmore, is promising that this latest entry in the venerable fighting game series will be a return to form after The King of Fighters XII. KOF XII received a lukewarm response from many fans due to its reduced roster of fighters, as well as its simplification of many fighters' movesets that undid some of the additions of previous installments. It's console ports on PS3 and Xbox 360 were also criticized for their extremely spartan single-player content and frequently laggy online mode.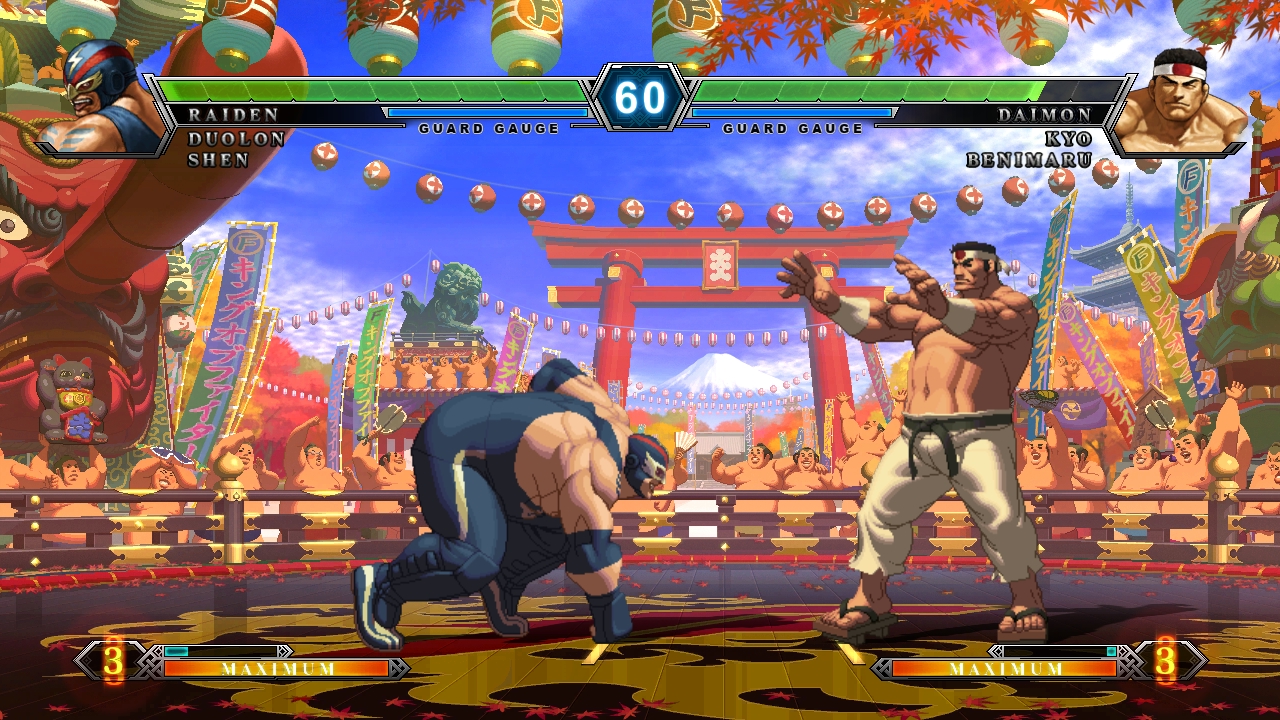 KOF XIII
features over 30 selectable fighters, half again as many as its predecessor, and bring back popular favorites who were absent in the previous game. It restores several gameplay elements in King of Fighters XI that were absent in KOF XII, as well as introducing some new ones. Atlus USA has promised to address the common complaints about KOF XII's console ports with the inclusion of a number of offline gameplay modes and improved online play in The King of Fighters XIII. It will also include a story mode that will conclude the ongoing story arc based around the character Ash Crimson that began with The King of Fighters 2003, which should be satisfying for long-time hardcore fans and utterly baffling to people like me who were only very dimly aware that King of Fighters actually had a story, much less ongoing multi-game arcs.
The King of Fighters XIII game is planned for a North American release on the PS3 and Xbox 360 in time for the 2011 holiday season. The only gameplay footage currently available is from the arcade version, but hopefully Atlus' port will be a worthy addition to the franchise.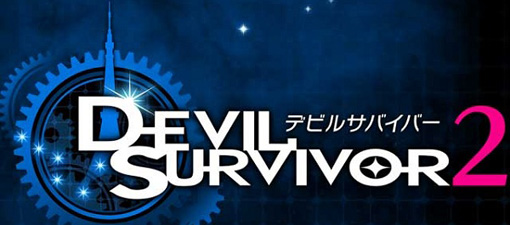 Shin Megami Tensei: Devil Survivor 2
is an RPG for the Nintendo DS. It's the most recent addition to Atlus' sprawling Megami Tensei franchise, which also encompasses games such as Persona, Digital Devil Saga, and Nocturne. Like the original Devil Survivor (and its remake on the Nintendo 3DS, Devil Survivor Overclocked), Devil Survivor 2 is a strategy RPG set in modern day that follows a group of characters battling supernatural forces that threaten our world.
The game will have multiple endings and introduces mechanics based on the ties between members of the party similar to the Social Links system in Persona 3 and Persona 4. Devil Survivor 2's graphics and gameplay are very much in the vein of its predecessor, though like most Megami Tensei games the story is independent of the other games.
The far greater availability of games in the Megami Tensei franchise to gamers outside of Japan over the past half-decade has been among the most positive developments for console JRPGs in recent years, and it's nice to see the trend continuing. Shin Megami Tensei: Devil Survivor 2 is planned for release on the Nintendo DS sometime in 2012, but nothing more specific than that has been announced yet.
At this point, Atlus USA has almost single-handedly pushed me to the the brink of buying a DS despite my general dislike of portable systems. Thinking the words ?new MegaTen game I can't play? every time I read up on upcoming RPGs begins to take a psychological toll after a while. I'm not made of stone.