E3 2011 News: Xbox 360, PS3 and PC gamers are in for a treat next year, as a Fary Cry sequel is in the works and the game's graphics look as lush as its jungles.

Far Cry E3 2011 trailer video is below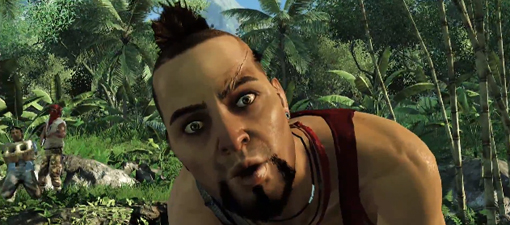 A new
Far Cry 3
trailer stole the show at the Ubisoft E3 2011 Press Conference, besting videos for
Assassin's Creed: Revelations
,
Ghost Recon: Future Soldier
and a new Brothers in Arms title,
Brothers in Arms: The Furious 4
. We do know that it'll come out for Xbox 360, PS3 and PC, but the release date for this jungle-set, first-person shooter sequel is still unknown beyond an ambiguous 2012 window.
What's the definition of insanity? That is the question posed by the man who is about to throw you and a concrete weight into deep water. Insanity seems to be the only way to describe how impressive the Far Cry 3 demo was. The game utilizes Crytek's amazing game engine to deliver some of the most incredible visuals of this generation.
The game demo was started without explaining exactly what it was and not only shocked viewers with its content but also kept everyone guessing as to what the game actually was. It was only after escaping from drowning, tackling an enemy for his weapon and trying (and failing) to get away by helicopter that we realized that the character of this game was stuck in a nightmare and that this was the sequel to Far Cry 2. Far Cry 3 continues the game in Africa, as hoped by fans of the series, and looks set to have set pieces and action sequences to rival the biggest games of E3.
In addition to being the most impressive game to shown at Ubisoft's E3 2011 press conference, it's also up for being the best game of the week on the E3 showfloor. Stay close to
Gaming Target
for more Far Cry 3 news when details become available.