Sony E3 News: PS3, PlayStation Vita and PSN games will be revealed at the Sony E3 2011 Press Conference tonight, June 6. Here's what we think is going down.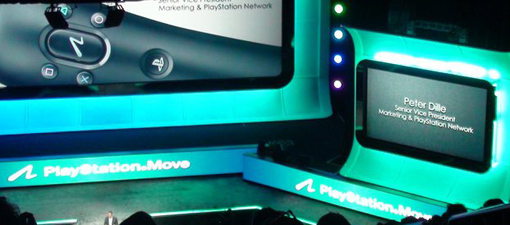 As Nintendo gets the ball rolling with the first next-gen console at E3 2011, Sony will be making a big splash into the handheld market, with its primary announcement due to be the big reveal of its NGP, PSP2 or, now, PS Vita. The official system name will be revealed along with at least seven fully playable games at the show. Among them are Wipeout 2048, a triumphant return for one of the original great PlayStation franchises, and Uncharted: Golden Abyss, an entry in Sony'??s biggest current IP.



Sony will be making a huge song and dance about

Uncharted 3: Drake'??s Deception

, which is by far and away the company'??s one major game at E3 2011 this year. Nathan Drake is fast becoming an iconic character for Sony and it is using him to promote the company'??s systems.

Other Sony features will be an announcement from Gran Turismo developer Polyphony about a new game they are making. If this is anything other than

Gran Turismo 6

, I will be very surprised. Sony will also be showing

Starhawk

,

Twisted Metal

and

Resistance 3

at the show.

Perhaps the most exciting prospect of the Sony show is more news on

The Last Guardian

. There are reports that there will be a playable version of this at the show, which if true, may mean that the game'??s release date will be confirmed too. If this game is anywhere near the quality of Team Ico'??s previous game,

Shadow of the Colossus

, this could be the best game at E3 and is one to keep a very close eye on.