PSN News: Are people really trading in PS3s for Xbox 360s? Our correspondent in Ireland, Brian Lelas, talks to retailers about the plummeting trade-in value.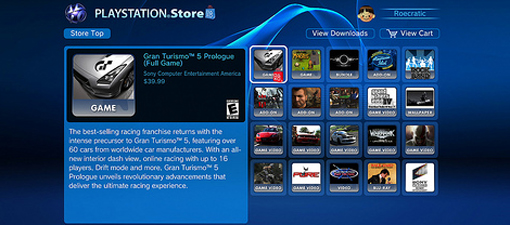 Sony has had a rough six weeks. The company's online service, PlayStation Network, which functions as the platform for the PS3 and PSP's online contingent and download game marketplace, has been out of action, only to return this past week to mixed results. Some people have reported PSN error codes like 80710D36 appearing instead of being logged on, while others are getting onto the PS Store fine. Sony's promised "Welcome Back" package has finally gotten underway, but it too is plagued with error messages and has been criticized for only including titles that most gamers already own.



I spent a few hours walking through Dublin's City Centre in Ireland and asked numerous staff members in retailers if the reported hike in PS3 console trade-ins was true. The results were mixed. A member of staff in one store claimed that the price being offered by their store for PS3 consoles had dropped by 40% in the last month due to the number of systems being brought in. Most of these systems were put towards an Xbox 360 with a startling percentage of these Xbox consoles coming bundled with

Call of Duty: Black Ops

. It seems Activision's biggest title is big enough to be bought twice by eager online addicts. Two further stores claimed to have only noticed a marginal increase in PS3 trade-ins, and one store was reluctant to reveal figures.

In the time that PSN has been down, sales of single-player games are reportedly up on last year. One store claimed to have sold out of Red Dead Redemption, a game with a rich single-player campaign, but one that has been out for nearly a year. With the platform for online multiplayer down for so long, some gamers have almost gone back in time, finding the types of games they used to play alone without a headset in sight. What is clear about all of this is that whether people are trading in the PS3s for Xbox 360s or simply going out to buy more single-player based titles, the PSN hack hasn't deterred anyone from playing games. All it has done is forced most to expand their horizons a little.