Xbox 360, PS3, PC News: Ahead of E3 2011, we get another look at XCOM, the first-person shooter from BioShock 2 developer 2K Marin.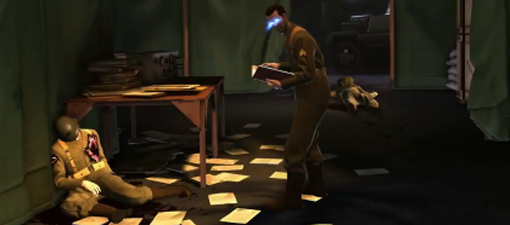 The latest gameplay video for XCOM, the upcoming alternate-history, sci-fi epic from 2K Games, has hit YouTube ahead of E3 2011. This FPS game, targeted for for a March 6, 2012 release date on Xbox 360, PS3 and PC, is being handled by 2K Marin. Previously, the company developed BioShock 2, while other 2K teams were busy with pre-production on the upcoming BioShock: Infinite.



The two-minute-plus XCOM trailer showcases early gameplay footage complete with the Strugatsky-esque warped gadgetry and tech that fans of the series were hoping for. The premise of the game is that Earth is being invaded from within and a special forces unit known as XCOM are the only ones who can save mankind.

The original series itself has a massive cult following. The original game, UFO: Enemy Unknown is regarded by many as the best PC game of its time. Until the arrival of Half-Life, it was the game of choice for PC owners to rub in the face of console gamers. The new XCOM appears to be somewhat different, but looks just as exciting as the series has ever been. We'll have more on XCOM at E3 2011 this week.