PSN News: PSN and PS Store outage will be a thing of the past, as it'll be restored on June 2, which, thankfully, is today.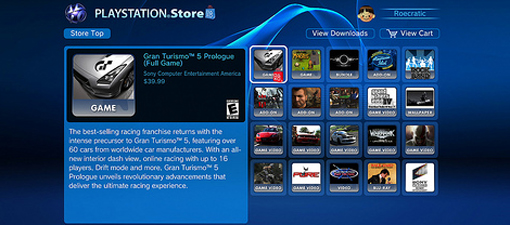 PlayStation Network, including access to the PlayStation Store, will be back up in full beginning today, according to Sony, who is two days shy of meeting its own "end of the month [May]" deadline. This June 2 restoration of the PS3 and PSP online service applies to North America, South America, Europe, Australia and some areas of Asia. As with every announcement, Japan, Hong Kong and South Korea, which have only gotten some PSN services back this week, are excluded from the relaunch of the PS Store. Sony hasn't given an exact timetable for these regions.



The PlayStation Store, which has been down in North America since April 20, has been offline for a whopping 42 days. PSN was down for 24 days, after being partially restored on on May 14. In that six week span, PSN users haven't been able to buy online game, access demos or participate in beta programs, like the one of inFamous 2. Likewise, developers haven't been able to sell their downloadable titles or digital content. With the six week standstill now at an end, Sony is rescheduling the missed launch dates of the delayed software and smoothing over relations with gamers by

"Welcome Back" program

With four games to chose from, two on PS3 and two more on PSP, that comes out to a free game for every 10 and a half days users have missed out on the PlayStation Store. For most, that's a good deal, unless of course you already own several of the free titles being offered.

Gaming Target

is giving away a game too, and since it just launched two weeks ago, there's a chance you don't already own it - though it is the most popular game of the year thus far. Feel free to enter our LA Noire contest below and stay tuned for more news on when the PSN outage freebies start rolling in.