News: And it'll just be called "Tomb Raider."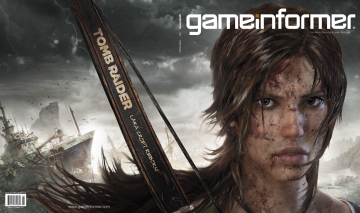 Game Informer has dug deep to reveal the cover story to their January 2011 issue (which should be arriving in subscriber's mailboxes this week) and it features none other than Lady Lara Croft. The tomb raiding adventurer staring back at you looks a little different than she previously has. Besides the blood and dirt, this Lara Croft is considerably younger as the simply titled Tomb Raider will tell the tale of her first adventure. According to the magazine, developer Crystal Dynamics is looking to rebuild the franchise from the ground up and plans to make Tomb Raider a complete reboot.

"Forget everything you knew about Tomb Raider, we are exploring things that have never been done before in this game," said Darrell Gallagher, Head of Studio, Crystal Dynamics. "This is an origins story that creates Lara Croft and takes her on a character defining journey like no other."

The game will begin with Lara shipwrecked on a strange island, leaving the eventual tomb raiding a mystery at this point.

Few other details were unearthed by Sqaure Enix. There's currently no word on which platforms the game will appear on and a tentative release date wasn't announced. However, we do that Tomb Raider's tagline is "A survivor is born..." and that the Tomb Raider team will be supplying updates on the game's progress on Twitter.