News: The tube is civilization!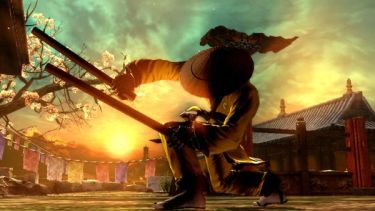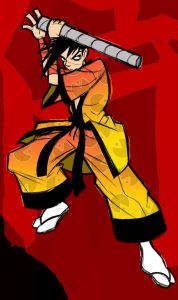 The Cardboard Tube Samurai is a character from the
Penny Arcade webcomic
with a long and storied history. And judging from the screenshot above, it appears he will be making his video game debut in
Tekken 6
this Fall (the "real" CTS can be found to your left).
The screenshot was made available courtesy of the official Tekken 6 Twitter feed,
tekkenbob
. According to tekkenbob, he can't yet go into detail about the Cardboard Tube Samurai's inclusion in Tekken 6 (or even mention the CTS by name). So all we have to go on is this image. One other thing to consider is that the CTS sports a Pac-Man logo on his robe (as does Gabe, his Penny Arcade alter-ego). Namco-Bandai publishes both Pac-Man and Tekken 6, so this adaptation of the CTS will likely be an accurate take on the character. If you look real close you can see the Pac-Man logo on the character's chest by his right arm.
Tekken 6 will be released on the PlayStation 3, PSP and Xbox 360 this Fall. I definitely plan to keep a close eye on tekkenbob's Twitter account for news on how they plan to introduce Tycho into Tekken 6.