News: The Spanish dancer and the Canadian who wants to tongue you will be returning in the Wii sequel.





Article Updated: ESRB reveals two more boxers. See below.

Nintendo Power has begun to peel back the curtain on their June 2009 issue and its sweet review of the next Wii game to feature the sweet science, Punch-Out!!. Among the items of interest are a table of contents page that features a certain Spanish dancer and the first two pages of an interview with the developers, complete with another fan favorite.

So, now entering the ring, from Mike Tyson's Punch-Out!!, is... Don Flamenco!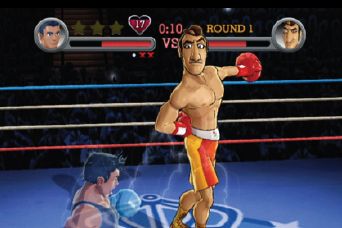 He is followed into the ring by a Canadian man in overalls from
Super Punch-Out!!
, he is... Bear Hugger!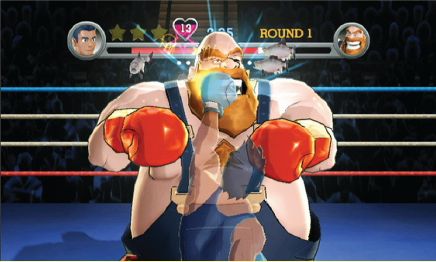 We'll have more on the full fight card soon.
UPDATE:
The ESRB has posted their "Rating Summary" of Punch-Out!! and they have more or less revealed two more members of the roster. Read on and see if you can guess who:
This is a boxing game in which players compete in boxing matches against a cast of colorful, fictional characters. While players can use standard boxing moves (jabs, hooks, uppercuts), most fights are performed in a comical fashion with an assortment of "dizzy stars," "cartoony" sound effects, and slapstick signature moves (e.g., growling, dropping shorts, conking oneself on the head, twirling, etc.). Boxers' faces show lumps and bruises after taking damage, and some knockouts are depicted in slow motion as players are sent flying across the canvass. One character flexes his pectoral and glute muscles prior to a fight, while another boxer belches during a cutscene.
The character who "flexes his pectoral and glute muscles" is obviously Super Macho Man and the boxer who belches could be your favorite and mine, Soda Popinski, or it could be a reference to the already revealed King Hippo. But my money is on Soda Popinski, he's too popular
not
to make an appearance in Punch-Out!!