News: Start collecting $45 from your friends.





Expect to pay an additional $45 in addition to the $50 you'll spend for Mario Kart Wii if you want the full experience for your friends as well. Nintendo's first-party Wii Wheel, one of which is included with the game, will also be sold separately for $14.99 a piece, according to a GameStop flyer pointed out by Engadget.

For some gamers, the price may be rather steep considering the wheel is only molded plastic that holds your Wii remote in place a la the Wii light gun. On top of that, third-party Wii wheels have been on sale since the console's first month and are now slightly cheaper. For any Mario Kart diehard, however, it's not as much fun if you're hogging the wheel as envious friends are reduced to use a naked remote or a GameCube controller, which is so last generation.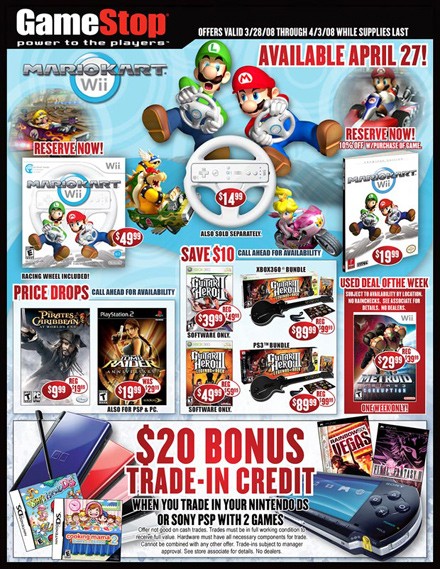 source: Engadget