Special: Picking our pockets one Marketplace Point at a time.
Without a doubt, the Xbox Live Marketplace has been a roaring success. With over 135 million downloads ranging from free gamer pics to $10 Xbox Live Arcade games, you can bet Microsoft and the entire gaming industry sat up and took notice at how gamers lovingly embraced this new service.
Up until now, no one really knew if small digitally distributed microtransactions would be accepted by consumers; after all, the first iteration of Live Arcade on the original Xbox was a failure (though to be fair, this was primarily because you had to order a CD to install the XBLA software and the limited selection of games were way overpriced). But Microsoft learned from their mistakes and Xbox 360 owners enthusiastically responded to the new user-friendly interface, more reasonable pricing and wide selection of products. With both Sony and Nintendo building their own digital distribution systems, it's clear that microtransactions are here to stay. In fact, eMarketer research found that in 2005, only 8% of all gaming revenue came from digital downloads but by 2010 they estimate that figure will nearly triple to 22% ? a pretty hefty chunk of change.
But is that a good thing?
On one hand, consumers love them because they are convenient; a few clicks and you receive your purchase almost instantly. The low prices are also attractive, with the average XBLA game only $10 compared to $50+ for a retail game. Microtransactions also give gamers freedom of choice, allowing you to extend your favorite game through optional content like new missions, maps, weapons and so on.
On the other hand, microtransactions are still relatively new, which creates a big problem: the gaming industry doesn't know where the pricing limits are. Unlike established business models like traditional retail where vendors can call upon years of consumer research and analysis to determine the perfect balance between price and demand, there is very little on microtransactions. As a result, the gaming industry is treating these early days of microtransactions like a lab experiment, blatantly using gamers as guinea pigs to test our tolerance limits with high priced, low value content.
At first, Microsoft played it safe, offering XBLA games at prices so low it was practically a no-brainer to scoop them up. Only $5 for Geometry Wars and Uno? What a steal! But then prices started creeping up with the standard price now doubled to $10 for original titles. Don't be surprised to see prices jump to $15 or more as publishers continue to test how much more we can bear.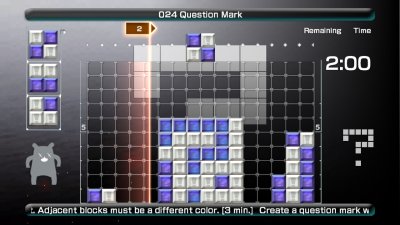 In fact, we've already seen titles over $15 ? namely the horribly implemented Lumines Live. Normally, $15 for one of the best puzzle games in existence would be a bargain but not when you only got a fraction of the game for that price. Both the Puzzle and Mission modes only gave you access to the first five of 40 puzzles/missions, the VS CPU mode only let you play the first of 10 rounds, and a ton of skins and music were left out. Essentially, you ended up paying $15 for a demo and had to shell out more money to piecemeal the game together properly. Can you say bait-and-switch?
This is the point when gamers' worst fears became reality ? namely, that publishers would exploit microtransactions to force us to buy features that would otherwise normally be included in the final product. Selling additional add-ons is one thing but leaving things out on purpose in order to surreptitiously inflate revenue is both disgustingly greedy and disrespectful to the consumer.
Unfortunately, the backlash from the Lumines Live fiasco didn't teach the gaming industry bean-counters anything. You may recall the nasty
Famitsu
story last year that stated Polyphony Digital was seriously considering releasing Gran Turismo HD in two versions, one with only 30 cars, two courses and a single racing mode, and the other with no cars, tracks or game modes. You would then have to download each car for 50 to 100 yen (approximately $0.43 to $0.86) and each track for 200 to 500 yen ($1.72 to $4.30). Considering that they planned on offering 750 cars and 50 tracks, you could potentially end up paying a ludicrous $860 for every download. To be fair, this pricing model was never officially confirmed and the fact that Gran Turismo HD was shelved means gamers can probably breathe a sigh of relief. However, you can bet that Gran Turismo 5 will have downloadable cars and tracks, but let's just hope the vitriolic reaction to this story will discourage Polyphony Digital from coming out with anything even remotely resembling this idiotic pricing model.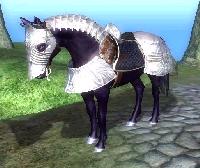 Stories like this are disturbing because gamers have shown that we are more than willing to pay a reasonable price for content that adds reasonable value to our games ? there is no reason to try and nickel-and-dime us to death. The real challenge for publishers is determining what constitutes ?reasonable,? something Bethesda learned the hard way thanks to the severe backlash over the infamous Oblivion Horse Armor fiasco, which proved gamers will not tolerate being overcharged for things that offer disproportionately little value.
You'd think publishers would learn from Bethesda's mistake but you'd be underestimating the greed of the bean-counters. Consider the Guitar Hero II music packs that provide a mere three songs for 500 Marketplace Points, or about $2.08 per song. This means that fans hoping to download all 47 songs from the original Guitar Hero would have to shell out almost $100 ? hell, you could probably buy a used PS2 with GH1 for less than that. Naturally, gamers are furious considering they can buy a real song from iTunes or any number of download services for only $0.99.
Microsoft Director of Xbox Programming Larry ?Major Nelson? Hryb has been defending these prices in several interviews and on his own blog. His main argument is that licensing, development and testing costs drive up the price and so comparing GHII song pricing with iTunes pricing is not valid. Okay, fair enough. But let's crunch some numbers: GHII sells for $90 and includes 74 songs and the kick-butt X-plorer guitar (which on its own costs $60). For argument's sake, let's say the game on its own without the X-plorer costs $50, the average price for retail games. At that price, the 74 songs on the disk are worth only $0.68 each, or a whopping 67% less than the downloadable songs.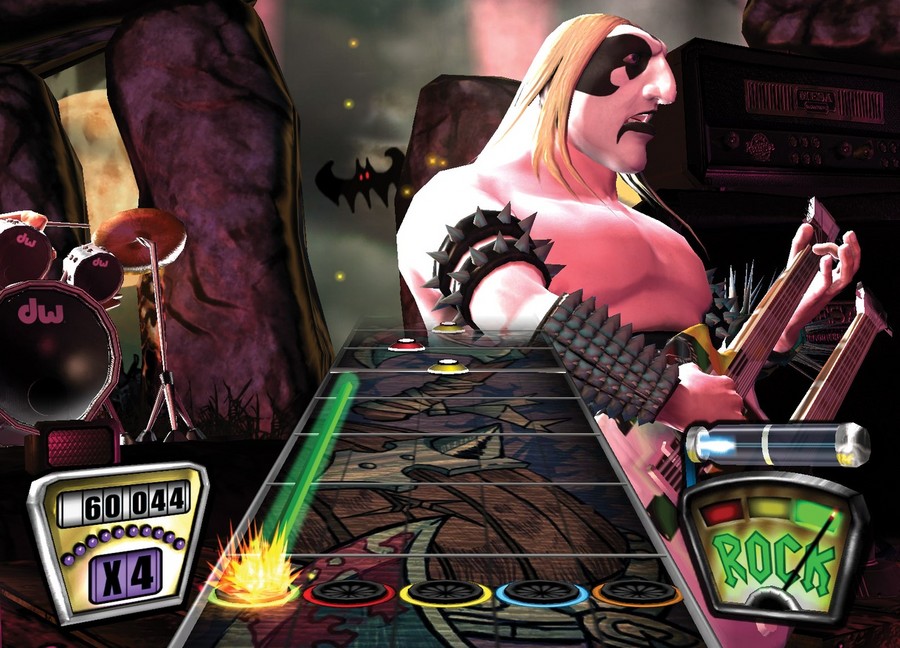 How can this be? After all, the songs on the disk are subject to the same licensing, development and testing costs. In fact, developing new content should be cheaper since all of the development tools and protocols are already in place ? there's no need to create new artwork, graphics, animation, software, internal procedures and other expensive stuff from scratch since everything is already set and ready to go, which should make the process of creating new content relatively quick and inexpensive. Remove the cost of packaging, shipping, documentation, DVD burning, retailer margins and other costs that downloadable content does not incur, and the price should drop even further.
As you can see by this simple math, crying that ?development costs? justify the pricing does not hold water. So what gives? Is Activision trying to gouge its customers?
Possibly. But consider Microsoft also plays a very important role here. No, they have no hand in the development costs of third-party content but they do incur costs every time a publisher submits something for download, including strict quality control testing procedures that are time consuming and expensive. Once the content is approved, it has to be hosted in Microsoft's Xbox Live data center, which consists of extremely expensive rackmount and blade servers, redundant storage area networks (SANs), backup tape libraries, fiber channel switches and other pricey equipment only an IT geek could love. There's also the electricity to run this equipment ? heck the daily air conditioning power requirements alone could probably power your home for a week. Add in the high speed bandwidth costs of billions of bytes flying between consoles and it's clear that anything hosted on Xbox Live incurs huge overhead that has to be recouped somehow.
Microsoft has been losing money on their gaming console business since day one. This was a conscious decision early on as their primary goal was to build market share; but now that they have succeeded on that front, the focus has shifted to generating profits since they obviously can't operate it at a loss forever.
The Xbox Live Marketplace has proven to be a very good source of revenue since Microsoft gets a cut from every microtransaction (presumably, the higher the price, the bigger the cut). They claim that all pricing is left up to the publisher but this is clearly not the case. Consider that Bizarre Creations wanted to release Geometry Wars for free but was forced to charge the minimum amount Microsoft would allow ($5). In a similar example, Marble Blast Ultra developer Garage Games claims to have completed 11 new levels and new gametypes and wanted to release them for free as a thank you gift to their customers. However, Garage Games claims Microsoft balked at the pricing and demanded that they charge for it, which is why we have never seen this content.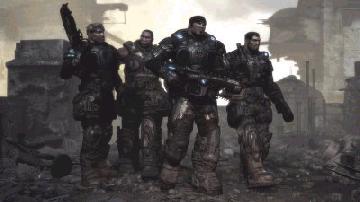 In perhaps the biggest spat over Marketplace pricing, Gears of War developer Epic Games apparently went through an epic battle of their own with Microsoft regarding the Hidden Fronts four-map pack for their award-winning hit. Epic prides itself as a gamer's developer and has a history of thanking its customers with substantial free content, but Microsoft allegedly prevented them from offering these maps for free. After much arguing, they ended up compromising and are now using a Halo 2 system where the maps can be purchased for $10 until September, after which they will be free. This has caused Major Nelson to go on the defensive once again with his latest podcast; openly mocking gamers who believe Epic should be able to release the maps for free. But one thing Epic did manage to slip their customers for free was a new gametype, Annex, by bundling it with a patch. Sneaky.
So it is clear that Microsoft does not leave pricing up to the publishers; they've even contradicted themselves by stating that they have the final say on all pricing ? allegedly to ensure that the pricing is ?balanced? among products with similar value. Arguably, it seems instead that they are more concerned about maximizing profit margins.
To be fair, I think we all recognize that Microsoft and game publishers are in business to make money and not give away freebies. Running Xbox Live is very expensive so Microsoft has to recoup those costs somehow. But that raises the question: what the heck are our annual Xbox Live Gold subscription fees for? High microtransaction prices are perfectly understandable if no one paid an annual fee but as it stands, it reeks of nickel-and-diming. As a result of their efforts to maximize revenues they are instead damaging the goodwill they have spent the past six years and billions of dollars developing. Forcing overpriced, under-valued content onto your customers is not a good way to maintain customer satisfaction and loyalty.
Rather than trying to maximize the profit for each individual microtransaction, a much better business model would be to lower prices to stimulate increased sales volume. More reasonable pricing would encourage people to buy more content; just look at the huge success of Geometry Wars and Uno, both so cheap you couldn't help but buy them. If the GHII content was charged at 200 or 300 points, you wouldn't have gamers screaming about being ripped off ? instead, you would have thousands of additional purchases that would probably generate more profits on volume than at the ridiculously high margin/low volume pricing scheme they are currently using.
Another alternative would be to reward Xbox Live Gold subscribers with a discount on all Marketplace purchases ? I'd say at least 50%. While this would dramatically reduce profit margins per transaction, it should once again stimulate a greater volume of sales, create a value added benefit for subscribers and encourage Silver members to upgrade to Gold, which would add even more revenue to Microsoft's bottom line.
Microsoft also needs to remove the shackles from publishers and truly let them set their own prices ? which means if they want to give content away for free, let them. The publishers are helping sell consoles and Xbox Live subscriptions so why tie their hands and force them to treat their customers in a way they don't want to? Heck, even adding a tiny ?delivery charge? of 100 points to help recoup hosting and bandwidth costs would be reasonable ? though once again, it makes you wonder where our annual subscription fees are going.
So what can gamers do against these corporate powerhouses? Fortunately,
you
have the power to change the business of microtransactions. It's quite simple, really ? don't buy content that is overpriced with little value. Believe it or not, it works; your protests changed all post-Horse Armor content for Oblivion, resulting in more substantial content at lower prices. The uproar over Lumines Live likely means we will never see such bait-and-switch pricing tactics again. You can do the same for GHII and any other game that attempts to pick your pocket. Remember, it's
your
money ? only you have the ultimate decision on where to spend it. Don't let anyone try to squeeze your wallet by letting you believe you have no choice ? you
always
have a choice.
When the gaming industry realizes that gamers are not buying their overpriced content, they will have no choice but to introduce more reasonable pricing or add substantially more value. At that point, everyone wins; gamers win with lower prices and better content, and the industry wins with increased sales volume. Until we reach that point, however, keep one eye on the price tag and one on your wallet.