News: Murder your maker? I think someone needs anger management.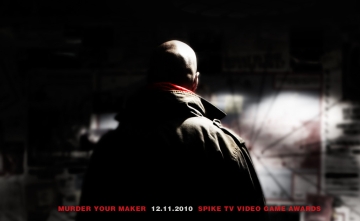 Activision has launched a teaser site at MurderYourMaker.com for a currently unannounced project that'll be announced at next month's Spike TV Video Game Awards.

As you can see from the image above, the game stars some kind of bald-headed man who is staring at a wall of maps connected by bits of string. Basically, every "determined detective hunts down a serial killer" movie ever.

Others think the teaser site might be advertising Prototype 2, but I guess we'll find out for sure on December 11.