Special Feature: The 3DS is on the horizon, but the DS has one more Christmas all to itself with a batch of high quality puzzlers, platformers and RPGs.
Gaming Target's Holiday Gift Guide 2010
Wii Games | DS Games | PS3 Games | PSP Games | Xbox 360 Games | PC Games | iPhone Games
Black Friday DS Deals
Before I start with games, I should mention that many stores are offering killer Black Friday deals on DS/DSi systems. The DS Lite is widely being sold for $89, an extremely affordable miniature for
your
miniatures. Also, starting on Black Friday, Nintendo will offer Orange and Green DSi systems. For an affordable universal price tag of $149.99, the systems each come with a copy of Mario Party DS. Lastly, the newly-released 25th Anniversary Collector's Edition Red DSi XL is bundled with Mario Kart DS, retailing for a mere $179.99. It's the Cadillac of DS systems, but it's worth it!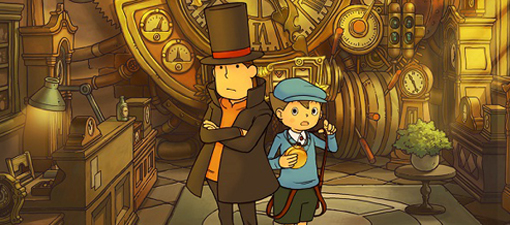 Professor Layton and the Unwound Future
The Professor returns for another jaunt of intricate puzzle-solving and uncanny plot twists! Collectively boasting more puzzles than its predecessors, the third title in the series will keep you and your little elves busy and entertained long after the holiday season. Be sure to check out my Professor Layton and the Unwound Future review for more.

Buy this one for: Your University Professor Aunt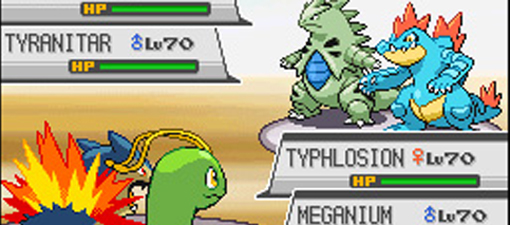 Pokemon Heart Gold/Soul Silver
Without beating a dead horse, the news is obvious. Pokemon is back. This time though, the layout, graphics, sound and mechanics are streamlined. Pokemon Heart Gold and Soul Silver are excellent remakes of the classic "Gold" and "Silver" titles, delivered nearly 10 years ago. As an added bonus, these versions support all 493 existing Pokemon and include a Pokewalker, allowing you to raise your Pokemon through the glorious notion of walking in real life! In all seriousness though, you know what Pokemon is, the game is great, and there is nothing to complain about here.

Buy this one for: Your 10-Year-Old Cousin who could possibly be cool in a couple of years...send him back down this path. Or, yourself. Just don't tell anyone else.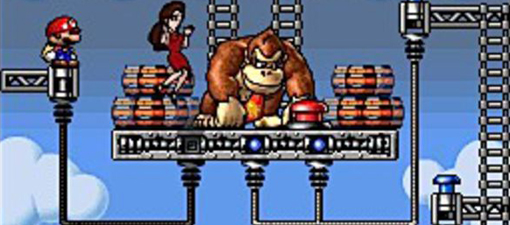 Mario vs. Donkey Kong: Mini-Land Mayhem
In an extremely overlooked series, Mario Vs. Donkey Kong: Mini-Land Mayhem stands out, grabbing gamers' attention while putting them to work. Though the game isn't as long as some, Mini-Land Mayhem will pull you in and keep your brain busy. Luckily, if you find the normal mode too easy, the Pro Mode will keep you busy for even longer. Be sure to read our full Mario Vs. Donkey Kong: Mini-Land Mayhem review for more.

Buy this one for: Your friend who still owns his Erector set from 15 years ago.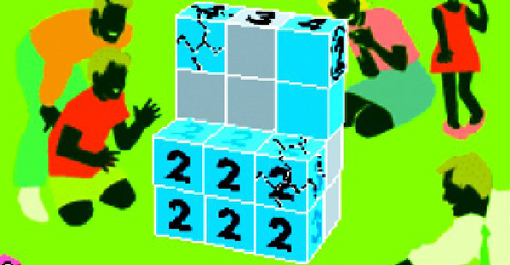 /a href=http://www.gamingtarget.com/game.php?gameid=6127>Picross 3D
I cannot stop talking about this game. What's even harder is trying to stop playing it. There is such an immense amount of content in Picross 3D; many of my nights have gone from relaxing to puzzling, thanks to this game. Fans of the original DS Picross title will love it, fans of Picross puzzles (also known as nonograms, or griddlers) in general will love it. While the gameplay itself doesn't vary much, there is an intriguing blend of Minesweeper and Sudoku in Picross 3D that is harder to put down than an intense drug addiction. For $20, Picross 3D cannot be the wrong gift. Take my word for it.

Buy this one for: Anyone with a remote interest in puzzle games. It's a great stocking stuffer!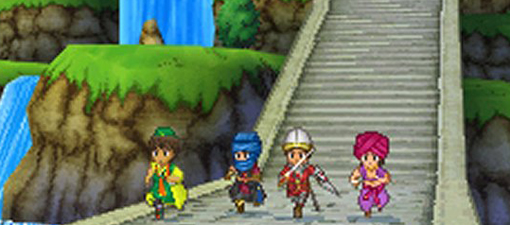 Dragon Quest IX: Sentinels of the Starry Skies
Dragon Quest IX has been on my shelf for a while. Okay, that's a bad sentence for a holiday guide. Really though, this game excels in its co-op mode, making it worth the wait for me. The single-player mode of the game is still admittedly great, allowing you to create and customize your own characters, equip any selection of over 1,000 items, and let's be honest: any title in the main line of Dragon Quest games has never failed to please. Screenshots and gameplay videos demonstrate the title's amazing visual capacity. The music and audio components are no less than stellar. There is so much meat to this game, and it'll keep your family and friends questing and fighting for hours. (Especially with that 4-player co-op!)

Buy this one for: Your significant other, and/or your 2-3 best friends.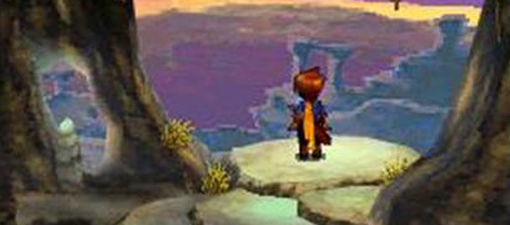 Golden Sun: Dark Dawn
The third venture into the Golden Sun franchise picks up directly where the others left off, bringing a new entry into the winding story. Though the games are largely known to be fairly traditional RPGs, the DS' touch-screen controls change up the style of Dark Dawn. There is an exciting blend of battle and puzzle-solving, and the cast of characters is well done. Though you may not have played the first two Golden Sun titles, be sure to get into them, and check out Dark Dawn this holiday season.

Buy this one for: The friend who made you sit through all 10 hours of 'Lord of the Rings' movies.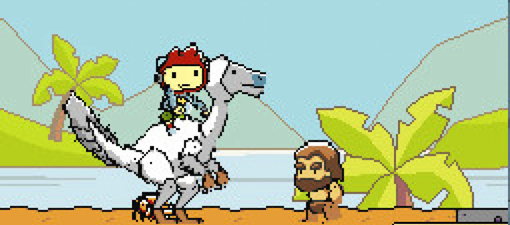 Super Scribblenauts
The first Scribblenauts title sounded too good to be true. Let's face it, it was. But everything has been fixed in Super Scribblenauts, the game that the original really should have been. You play as Max, who has seemingly endless challenges thrown at him. It's your job to tell Max what to create in order to complete these tasks. (This is where the game gets fun.) You can create almost any object imaginable, especially with this title's innovative use of adjectives. Need to save someone from a collapsing landmass, but you're stuck in the prehistoric age? Try writing 'pterodactyl.' But wait! They're also about to be encased in a block of ice! Alright, 'fire-breathing pterodactyl.' (Note: This PROBABLY isn't a scenario in the game. You get the point.) Bottom line: Super Scribblenauts lets you be as creative as you want, and you can have a hell of a lot of fun doing so. Eight-year-olds will love it. Adults will love it. Old people will love it too, if they can first figure out what a "DS" is.

Buy this one for: Your other little cousin who won't ever stop asking you to read to them.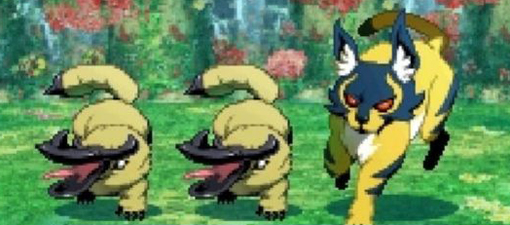 Etrian Odyssey III: The Drowned City
For the longest time, Atlus has been cranking out high-quality games, but only die-hards seem to know about them. Hopefully this article will bring you all over to the Atlus Faithful. (See what I did there?) Etrian Odyssey III is similar to the first two games, which both incorporate traditional RPG-style battle with a nice dungeon-crawler aspect. (If you liked Dark Cloud for PS2, you'll love this.) Sporting fantastic character design as always, Atlus escorts you into another magical setting with a story similar to that of the fabled Atlantis. In addition to all of this, the DS' touch screen allows the player to draw maps, paint dungeon walls and floors, and mark important spots to remember for later. Etrian Odyssey III will consume upwards of 30 hours of your time, but trust me, it is not for naught.
Buy this one for: Yourself. Or maybe the one friend who loves anime a little too much.