News: Are you surprised?

Buy CoD 8 at Amazon for $59.99 when it releases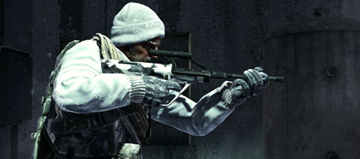 With
Call of Duty: Black Ops
just a few days away, Activision used their quarterly conference call to start teasing gamers with their 2011 slate of titles. And surprise surprise, Call of Duty is a big part of it.
Eric Hirshberg, CEO of Activision Publishing, had this to say about
Call of Duty 8
:
"[I]n the back half of 2011, we are launching a new large-scale Call of Duty first-person action title. The creative talent and research that we now have devoted to the costly brand are unprecedented and given the gameplay, we have seen today, we could not be more excited about next year's release."
Even though next year should be an "Infinity Ward year" for the series, Hirshberg made no mention of who is developing CoD8. That doesn't mean much at this early date, but the fact that none of Activision's executives mentioned Infinity Ward even once during the call was very telling. Sledgehammer Games (and their Call of Duty project) were also a no-show during the call.
But Hirshberg's speech wasn't solely about the future of Call of Duty. Other games were mentioned as well. Including new entries in many of Activision's biggest franchises:
"In addition, the Call of Duty in 2011 will have new releases for our other proven franchises including the '
Hero
' brand,
Spider-Man, X-Men
[ed. note: he's referring to the previously announced
X-Men: Destiny
] and [
Transformers: Dark of the Moon
], which should be supported by what is expected to be another major blockbuster movie from Michael Bay."
None of these announcements should be a shock to anyone, but it's nice to know what Activision has on tap for next year.
We'll have more soon.