Hands-On Preview: Homefront is at the forefront of my 2011 list.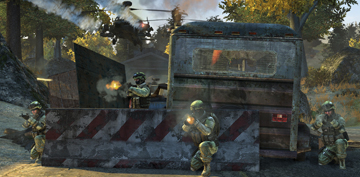 Realism seems to be a growing theme in video games these days, as
Medal of Honor depicts the Taliban
in the ongoing war in Afghanistan, not some made-up nation such as Sangala (No, 24 fans, that's
not
a real African country). But
that's
2010's video game imitating real events; we're already looking ahead to next year's favorite for non-fiction fans. In 2011, Homefront will be at the forefront, envisioning what the world will be like twenty years into the future by including real-life leaders in its story as well as North Korea's quest for world domination. It's a creepy prediction that we hope doesn't come true, yet can't help but find eerily fascinating.
As the Axis of Evil member reunites with South Korea and expands its reach in the South Pacific, it eventually swallows Japan through annexation. Meanwhile, the U.S. is in economic turmoil at home (more so than it's current status) while the new unified Korea is on the rise. Worse, an EMP bomb wipes out all technology from coast to coast. Korea, under its new ?dear leader,? the son of Kim Jong-il, invades and the broken U.S. military is forced to resort to guerilla tactics.
Like similar games of the FPS genre, the events of the story-driven single-player trickle down to the multiplayer through faction characteristics and environments. Up to 32 players assume the role of U.S. guerilla fighters and Korean invaders ? that is, if THQ and developer Kaos Studios don't get cold feet and rename the enemy ?Opposing Force? two weeks before launch.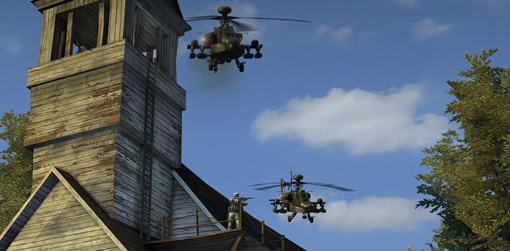 The multiplayer gameplay is fast-paced and expansive, taking advantage of combat on four fronts: on foot, in land vehicles, via remotely controlled drones and in the air in helicopters. At first, it feels a lot like the multiplayer of other large-scale FPS games on the market and even Kaos Studios' own 2008 title,
Frontlines: Fuel of War
. But then we discovered Battle Points.
Battle Points are unique because this in-game economy isn't just earned during matches and spent in a menu system at the end of the game. No, it's spent on the fly during the actual round any time you want. Players can instantly purchase ammo, rocket launchers, drones and land and air vehicles with a simple press of the D-Pad.
A feeling of instant gratification greets you every time you kill an enemy, capture an objective, mark an enemy with a recon drone or take revenge on a rival sharpshooter. Likewise, Homefront multiplayer benefits from its greater emphasis on the need to accomplish more for your team and teammates. The more you take and defend from your enemy, the more Battle Points you earn and greater arsenal you amass. While the ability to immediately use your points nets you bigger and badder items, the game feels nicely balanced in this early state.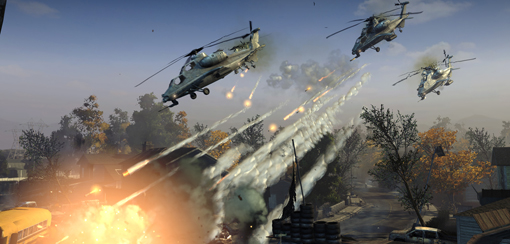 With all of the chaotic land and air combat going on around you and the constant focus on earning enough Battle Points to take a helicopter for a spin, it's easy to miss the intriguing environments that feel like they're right in your backyard.
?We really wanted to explore this idea of what it's like to fight in your hometown,? Lead Multiplayer Designer Erin Daly explained. ?To fight in a place that you shopped. So we've got battles that take place in strip malls, we've got battles that take place on highways, in farm lands, in suburban American homes.?
?It just feels cool to fight in a suburban backyard, around a swing set ? things you grew up with,? he said, which underlined the reason this game stands out from the overstated fantasy genre in video games: Homefront feels like battling in your hometown and it doesn't get any more surreal than that.