News: But don't expect annual updates to the series.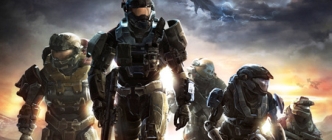 Phil Spencer, the Corporate Vice President at Microsoft Game Studios, recently sat down with
IGN
to discuss the future of the Halo franchise. With
Halo: Reach
now in stores, Spencer has assured gamers that the next entry in the series will be released sooner rather than later.
"There's no explicit strategy that says we're to ship a Halo game every year. I will say I think one Halo game every three years -- which was kind of our old cadence ? is probably not frequent enough."
That's great news for fans of the Halo franchise, but someone should probably let Mr. Spencer know that Microsoft has already significantly cut the amount of time between Halo releases.
Halo 3
's 2007 release was followed by
Halo Wars
in early 2009,
Halo: ODST
in late 2009 and now Halo: Reach last week. That's three Halo games in the last two years.
We know that Microsoft's internal Halo studio, 343 Industries, has already begun work on a new game in the series. Spencer briefly touched on that project during the interview:
"343 Industries is thinking a lot about how to take this franchise and turn it into something that people feel like they have an ongoing relationship with and they can entertain themselves more often. But it's not, hey every November 6 or whatever we have to ship a game and build a production plan around that. We want to do things that make sense as a first party."
But the VP also admitted that he doesn't forsee the Halo franchise going annual like Activision's
Call of Duty
series:
"I'll just, again, be honest as a gamer. I used to look at annual releases of non-sports games as people just trying to milk me. I figured nobody had enough time to do a good job, and all of the negatives that we would associate with those kinds of scenarios. Kudos to Activision because they've done a good job building a good game, continuing to release each year and I think the fans feel like it's a good thing that they do that. I think there are some things to learn, some positives and some opportunities, in what they do with that. Obviously they've kept the quality extremely high, which I think is important."
So more Halo is coming and possibly sooner than we think. And Microsoft is also keenly aware that they don't want to kill the goose that laid the golden egg.
I guess that's the best we can hope for when they go once more unto the breach.