News: If you've ever wanted to kick some ass as an 11 year old girl, this is the game for you.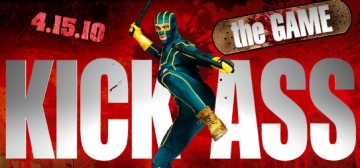 WHA Entertainment has announced they will be bringing a game adaptation of
Kick-Ass
to the PlayStation Network (PS3) and iPhone on April 15.
Based on the Mark Millar comic (he also created the comic
Wanted
was based on), Kick-Ass follows a teenage vigilante named Kick-Ass and his partners in crimefighting, Hit Girl (also a teenager) and Big Daddy. All three characters will be playable in the PSN and iPhone game, which will take the form of a 3D brawler.
Featuring multiple environments within New York City, players will be faced with eight story missions and encounter frantic super hero action as they face petty thugs and powerful mob bosses. Players will also have a blast with sub-missions and mini-games, to add even more gameplay to the mix. Staying true to the intellectual property, the game will feature visceral combat and plenty of gore, as the player's main goal is to bring justice back to the city, no matter what the cost!
And because it's more fun to kick asses with friends, the PSN version will also include a local multiplayer co-op mode. Finally, a bunch of screenshots showcasing all of the ass kicking can be found at the game's official site,
TheKickAssGame.com
.
We'll have more soon.