News: Bungie drops the real deal on us.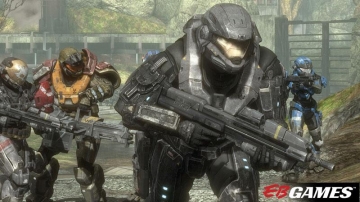 A week ago, someone at EB Games accidentally published a batch of
Halo: Reach
because Microsoft was ready to reveal them. The screens were quickly taken down, but not before every news site and blog had their own copies.
Today, Bungie has released the first official screenshots to Halo: Reach and the 27 shots include eleven that we've already seen thanks to EB Games' snafu and sixteen new stills.
You can check out all 27 screenshots
right here in our gallery
in all of their 1920x1080 glory. You can also head over to
Bungie's official Halo: Reach website
to check out some brand new concept art for the game.
We'll have more on the Master Chief's first mission soon.