News: Why would you want to record a parachute jump out of a burning airplane? Just 'cause!





Publisher Eidos Interactive Square Enix Europe and developer Avalanche Studios recently held a Just Cause 2 preview event in London where they revealed that the open world sequel would be seeing some PlayStation 3-exclusive features when its released sometime next year.

PlayDevil attended the event and discovered that the PS3 version will have a full suite of video capture tools, including YouTube integration.

According to reports, gamers will be able to manually record up to ten mintes of gameplay. The game will also operate like a DVR and constantly auto-record the last 30 seconds of gameplay. From there, players can upload their mini-movies directly onto YouTube (hence the ten minute limit in recording options).

And what kind of scenes will players be able to record? Well, check out our gallery of the latest screenshots from Just Cause 2, such as this one...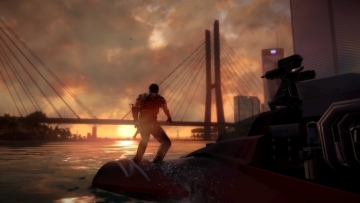 Also, be sure to check out our own
hands on time with Just Cause 2
, where we consider the fact that it just might be the open world game to beat in 2010.