News: See all of the hot, sexy action of The Ballad of Gay Tony with these screenshots.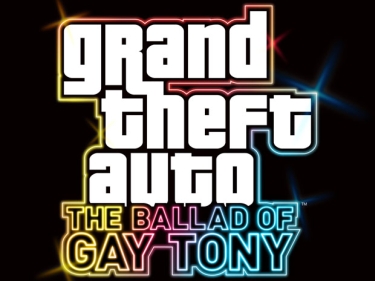 Grand Theft Auto: The Ballad of Gay Tony
(and its retail counterpart,
Grand Theft Auto: Episodes From Liberty City
) has been available since October 29. During that time, the editors of
Gameswire
have been been busy little beavers, uploading hundreds of screenshots from the game.
The screenshots include all the sordid little corners of Liberty City and the world of Anthony "Gay Tony" Prince. For example, Gameswire has posted one gallery containing 52 images of
sex scenes
from the game. I believe it goes without saying that these screens aren't safe for work, although they contain no nudity. However, they do contain "an assortment of comical facial expressions."
Other galleries expose the action-packed side of living in Liberty City including 52 images detailing
how to rob a tank
, 48 images of
BASE jumping and blowing a helicopter out of the sky
and 57 images of
general badassery
from main character Luis Lopez
Finally, one gallery stands out among all the rest and that is the gallery containing 23 images from the time the Gameswire editors
accidentally set a hooker on fire
.
Only in America? No, only in Liberty City.
While these screenshots could be used by Fox News-types to showcase the new depths of violence Grand Theft Auto: The Ballad of Gay Tony stoops to, it can also be used to show just how much Rockstar North is putting into the GTA series.
We'll have more from Liberty City, including our own review of Grand Theft Auto: The Ballad of Gay Tony, very soon.
Our thanks to Gameswire for creating these galleries.