News: Bowser's seven kids are back and ready to kidnap themselves a Princess.





Like Chuck Cunningham before them, the Koopalings (Bowser's seven mischievous children who made their debut in Super Mario Bros. 3) disappeared one day after tormenting Mario in Super Mario World and were rarely heard from again. They made sporadic appearances in a few subsequent spinoff games, but Bowser Jr. took up the mantle as the Koopa King's number two in the "main" Mario games Super Mario Sunshine, New Super Mario Bros. and Super Mario Galaxy.



But the musically talented Koopa kids (and their magic wands) Larry Koopa, Morton Koopa Jr., Wendy O. Koopa, Iggy Koopa, Roy Koopa, Lemmy Koopa, and Ludwig von Koopa will be back in the spotlight when

New Super Mario Bros. Wii

is released on November 15. For proof, check out this fantastic artwork that Nintendo released today: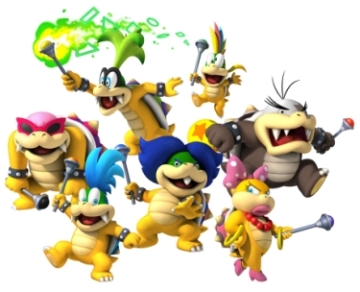 (click to enlarge)
Nintendo has also released more art featuring some of the other characters from the game including Propellor Mario, Star Mario and the Hammer Bros.: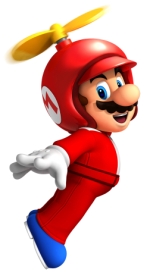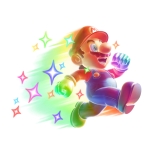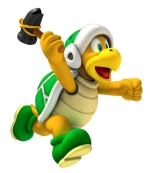 And yet more art of...