News: Second Grand Theft Auto IV episode will feature the fabulous nightlife of Liberty City.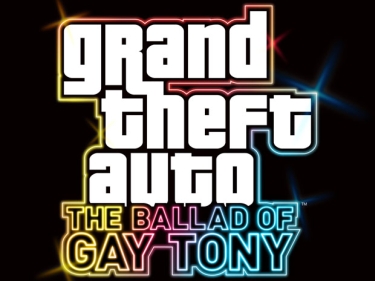 Rockstar has announced that the second Xbox 360-exclusive downloadable episode for Grand Theft Auto IV will be released this Fall. Dubbed Grand Theft Auto IV: The Ballad of Gay Tony, this episode leaves behind the gritty life of a biker gang for the glitz of Liberty City's nightlife:


The Ballad of Gay Tony injects Liberty City with an overdose of guns, glitz, and grime. As Luis Lopez, part-time hoodlum and full-time assistant to legendary nightclub impresario Tony Prince (AKA "Gay Tony"), players will struggle with the competing loyalties of family and friends, and with the uncertainty about who is real and who is fake in a world in which everyone has a price.
As with the first downloadable episode,
The Lost and Damned
, The Ballad of Gay Tony will be priced at 1600 Microsoft Points ($20) and require players to own a copy of Grand Theft Auto IV and a hard drive for their Xbox 360. As the episode is downloadable, they will also have to have access to Xbox Live.
But, for those that would prefer to play the episodes from a disc, Rockstar has also announced a compilation disc titled
Grand Theft Auto: Episodes From Liberty City
. The game will include both The Lost and Damned and The Ballad of Gay Tony and be priced at $39.99. It will be a standalone game and will not require a copy of Grand Theft Auto IV. As such, it will likely have its own set of Achievements for all those Achievement addicts out there.
We'll have more soon.