News: Along with Great Tiger, who was revealed last week.





Punch-Out!! will make its way to store shelves two days from now (May 18 for those who are calendar-impaired) and we still don't know the full lineup of boxers that will make up the fight card.

In the last few hours, the game's official site, PunchOut.Nintendo.com, has officially confirmed four more classic characters will be making a return in the game.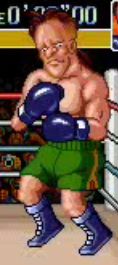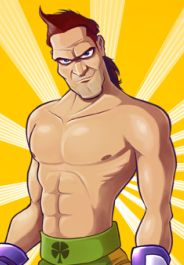 First up is the return of
Super Punch-Out!!
favorite Aran Ryan. As you can see above, he has received a bit of a makeover since his Super NES days, becoming much slimmer, as opposed to his original incarnation as a drunken Irish brawler.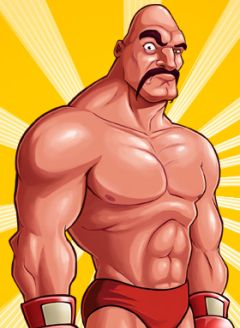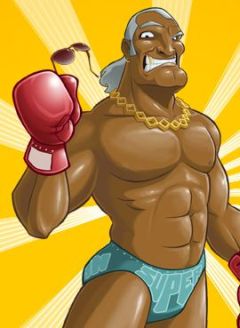 Next up is a pair of World Circuit heavyweights: Soda Popinski (on the left) and Super Macho Man (on the right). Poor Super Macho Man, his bio lists him as 27, yet he looks like he's been taking a bit too much tanning advice from George Hamilton. Also, where are his massive, mocking man-breasts?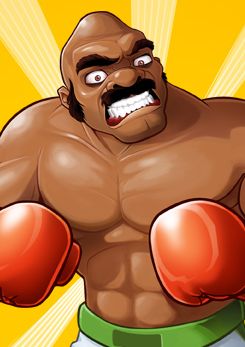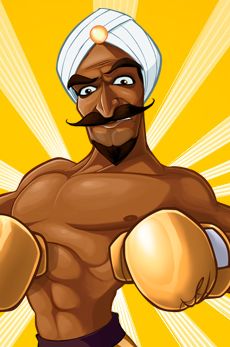 The final new fighter to make his return in the Wii rebirth of Punch-Out!! will be Bald Bull and his devastating Bull Charge.
Normally, the Punch-Out!! official site would post a short video clip to go along with each new character announcement, but they are currently unavailable. I'm sure they'll be posted later today.
Also, while it was revealed a week or so ago, it should be noted that Great Tiger will be making an appearance in Punch-Out!! as well.
Online ads for Punch-Out!! tout the game will feature "12 classic characters" and with 11 announced (along with the brand new Disco Kid), the game only has one more spot left. Who will it be? My money's on Mr. Sandman (the only character from
Mike Tyson's Punch-Out!!
who hasn't also made it into this game), but I hold out hope that Iron Mike himself will appear in the game in some capacity.
We'll have more soon.
UPDATE:
The Punch-Out!! review at 1UP
confirms that Mr. Sandman will be in the game and that he is the champion of the World Circuit.