Special: You could fill two cardboard boxes with all these games!
A group of genetically-enhanced Special Forces agents go rogue and take over a secret military base on a remote Alaskan island. There, they get their hands on a walking tank called Metal Gear in their attempt to provoke a worldwide nuclear exchange. Only a former ally can stop them?a retired agent named Solid Snake, the one man who can infiltrate the terrorists' camp, rescue their hostages, and prevent a nuclear disaster. That was the scenario for
Metal Gear Solid
, the game that took Hideo Kojima's long-running Metal Gear franchise into the realm of 3D to give players an unprecedented cinematic gaming experience. The first Metal Gear game hit Japanese computers back in 1987, ushering in a new age of stealth gaming. Since then, at least twenty titles have filled out the catalogue on handheld, console, and PC platforms. Here, we'll take a look at some of the highlights.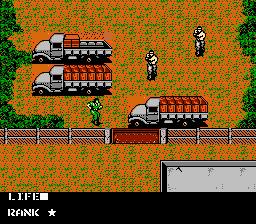 Metal Gear
set Solid Snake off on his inaugural mission in 1987, first in Japan and Europe for the MSX2 and then in North America for the NES and eventually even the PC and C64. Snake was just a rookie at the time, new to the ?ber-elite FOXHOUND special forces group. A rogue mercenary had founded an independent state called Outer Heaven, and it was up to FOXHOUND to infiltrate the stronghold and destroy its nuclear-armed walking tank known as Metal Gear. Not only does Snake have to carry out the mission, but also rescue the agent captured in an earlier attempt to infiltrate Outer Heaven. Snake destroys Metal Gear only to face Big Boss, who is not only the leader of FOXHOUND, but also the rogue mercenary who built Outer Heaven! He sent the rookie Snake on this crucial mission in hopes of an easy victory, but the game ends, of course, with a win in Snake's column. The series is known for the way it mixes in the heady topics, and even in this first installment, Kojima was already critiquing the nature of politics, corruption, and war.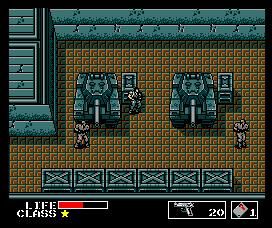 The gameplay in Metal Gear launched some now-familiar stealth mechanics, like alarms, cameras and alertness levels in the guards that patrol the territory of Outer Heaven. Snake entered Outer Heaven unarmed and had to sneak his way to success around guards and cameras as he gathered the weapons he needed to go on the offensive. If a guard spotted him, nearby guards would attack. A single exclamation point over their heads showed that they were on alert. If Snake tripped an alarm by passing a camera or infrared sensor, guards from farther away came running to the fight. Snake could also trigger this higher alert mode by firing an unsilenced weapon. Like in many stealth games that followed, the player could let things quiet down by finding a place to hide out and avoiding contact from the guards for a time.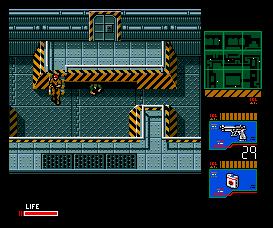 In 1990, a Japan-only sequel titled
Metal Gear 2: Solid Snake
added more story and improved A.I., but being an MSX2 game, it only made it to the U.S. in fan-translated versions until the Subsistence package in 2006. Around the time of MG2's Japan release,
Snake's Revenge
was released for the NES in North America. Kojima wasn't involved in its production, and even though he stated once in an interview that he enjoyed the game, most fans considered it a black mark on the record of the Metal Gear franchise.
The next big entry into the series was
Metal Gear Solid
in 1998 when the series stepped firmly into next-generation, 3D gaming. By this time, Solid Snake was no longer a rookie?in fact, he was called out of retirement to deal with rogue FOXHOUND agents bent on bringing about that nuclear apocalypse. Along the way, Solid Snake rescues hostages, disables another Metal Gear, and faces his twin, Liquid Snake. It turns out that the two of them are both genetic ?children? of Big Boss, genetically engineered to be perfect soldiers. Again, Kojima infuses the storyline with a deeper message, this time taking on nuclear war as his primary issue.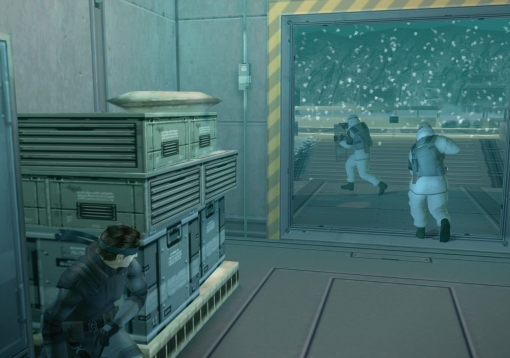 When MGS was released, stealth gaming was just starting to come into its own. Thief: Dark Project hit shelves a year earlier and showed us how important sound was for creating mood with details like footsteps on wood, carpet, and stone all sounding different. With MGS, sound was an important part of the gameplay, as Gaming Target writer
Chris Reiter noted in his review
, ?you will have to listen to the noises around Snake.? He points out that the ?movement of a monitoring camera, the blast from a C4 charge, and even the snores of a sleeping soldier? are all essential to the MGS experience. It's that rich soundscape that makes stealth gaming possible. Snake can crouch behind a crate and listen for the difference in the sound a surveillance camera makes and run through its blind spot at the right moment. On the other hand, though, many players complained that there wasn't enough of this gameplay, since the game is full of frequent, long cutscenes that tells its story. The story is great, they'd say, the voice acting is great, but there's so much of it that it outweighs the play.
While the Metal Gear Solid games have been most closely associated with Sony's systems, another game titled
Metal Gear Solid
was released for the Game Boy Color in 2000. Incorrectly viewed by some as a port of the PlayStation game, MGS for the GBC is actually an alternate history sequel to the original Metal Gear (it was even released in Asia as
Metal Gear: Ghost Babel
). MGS for the GBC brought back the overhead view from the original Metal Gear was hailed by everyone for successfully bringing Metal Gear-style gameplay to a handheld. Or as Gaming Target writer
Kevin Stapf said in his review
, "Metal Gear Solid proves to be one of the best Game Boy Color titles and console recreations to to date, making it a gamer's duty to go out and purchase this as part of their collection."
It's rare that both critics and fans alike almost universally praise a game, especially when expectations are as high as with Metal Gear, but that's exactly what happened in 2001 when PS2 gamers got their hands on
Metal Gear Solid 2: Sons of Liberty
. Remember that Metal Gear REX that Snake took care of in the last installment? Well it turns out that its blueprints were leaked and some bad folks made a whole lot of them to complete their own nefarious ends. The response was Metal Gear RAY, a more powerful, amphibious mecha capable of taking down the earlier model. Snake, no longer working for the government, infiltrates the tanker ship U.S.S. Discovery to gather intelligence on RAY.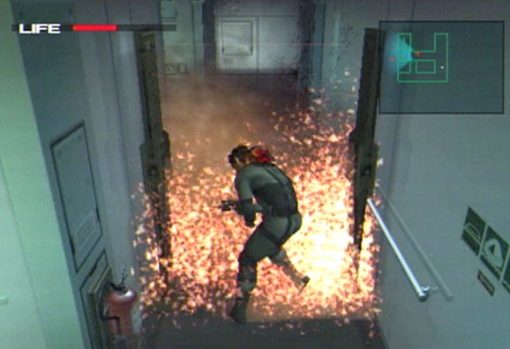 One thing that irked a lot of fans, though, was the introduction of Raiden, a new playable character. Raiden takes over the mission from Snake when it becomes time to rescue the U.S. president from a group calling itself ?The Sons of Liberty,? actually Dead Cell, an anti-terrorist group originally intended to act the part of terrorists in U.S. military training missions. At the start of the mission, it's rumored that Dead Cell is run by Solid Snake, but it turns out that the leader is actually Solidus Snake, another genetically-engineered child of Big Boss, therefore another twin of the good guy Snake. Snake himself is in disguise as Lieutenant JG Iroquois Pliskin, who is actually part of Raiden's infiltration team. Confused yet? Many considered the MGS2 plot complicated at best, with a few even calling it incomprehensible and not worth the effort.
On the gameplay side of things, Sons of Liberty was a bit longer than MGS, but it included an array of exciting moves and situations to get players' blood flowing. Snake and Raiden could hang from ledges, roll across the ground, sling enemies over railings and generally do all kinds of cool stuff. The environment was more interactive than ever before, allowing players to shoot things like pipes and fire extinguishers to take out guards and expose laser alarm triggers. There were also the ultra-handy lockers, great hiding places for dead or knocked-out guards. Raiden could also jump in a locker when the guards got wind of his presence. On the other hand, the game didn't let players off the hook that easily. Most stealth games put their guards back into ?patrol mode? if the player stays out of their sight for a cooling-off period, but the Sons of Liberty are a bit sharper than that, sending out clearing teams to check the lockers and other hidey-holes. It made for some seriously tense moments as
Adam Woolcott stated in his review
, calling parts of the game ?so incredibly tense that
was truly sweating because of the close proximity of a load of folks who needn't be finding Snake sneaking around.? That's the best of what stealth games are about. They don't have you pumping with adrenaline the way a shooter does, they have you gripping your mouse and keyboard so tightly that you're like to shatter the plastic.