News: Collector's Edition also detailed.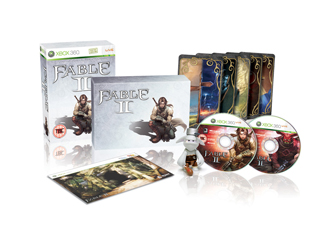 Finally, this highly anticipated sequel gets receives a solid release date of October 21st in North America and the 24th in Europe.

Of course, no highly anticipated game goes without some sort of collector's edition and Fable 2 is no exception. For $80, fans will receive a collectible "Hobbe" figure, a making of DVD, an additional dungeon and weapon, five fate cards, and some sort of "otherworldly bonus".

What kind of "otherworldly" bonus you ask? Seems the folks at Joystiq stumbled upon a certain medieval Master Chief that will be gracing our hero's adventure.